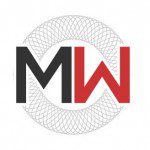 Over at the CBMW site, we just recapped our five days of announcements. If you missed any of the days or want to have them all in one spot, here they are. You thought the twelve days of Christmas were exciting. We've got some stuff cooking on the complementarian stove that we can't wait to unveil.
Here's the piece:
What an exciting week for us here at CBMW! We've had a ton of thrilling plans going on behind the scenes, and it's been a joy to share it publicly. In case you missed anything, here's a summary of this week's announcements along with links to each post.

Monday–New website
Tuesday–New channels
Wednesday–New book projects
Thursday–New staff
Friday–New media

___

Don't forget to Like us on Facebook and Follow us on Twitter!