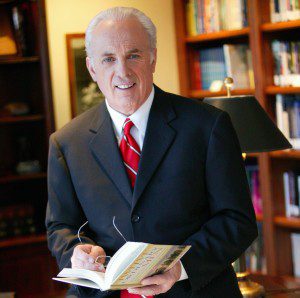 I am thrilled to make the public announcement that Dr. John MacArthur will speak at "The Beauty of Complementarity," CBMW's T4G pre-conference, on the afternoon of April 11, 2016. Dr. MacArthur is the pastor-teacher of Grace Community Church and president of The Master's College and Seminary. He is a hero to many, including me, and is a lion of an expositor.
Because of popular demand, all who register this week for the CBMW event will receive a free copy ($25 value) of Al Mohler's We Cannot Be Silent. This comes in addition to over $100 worth of books that all conference registrants will get. I encourage you to sign up now, as books and seats are limited!
We are so excited to hear from Dr. MacArthur, and we invite you to join us in April. The breadth and strength of our conference lineup is a gift to us from God, a living display of the vitality and strength of the international complementarian movement. We trust it will be a major blessing to our conference attendees.
CBMW will announce at least one more major addition to our speaker lineup in days ahead.