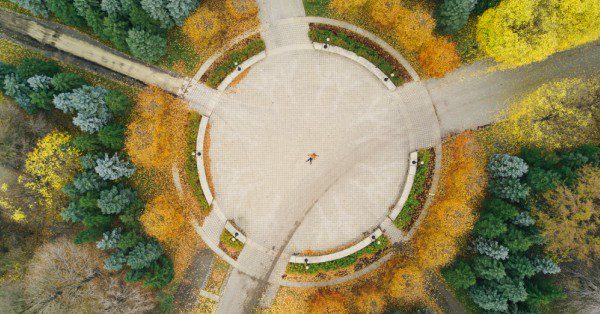 As I wrote last week, Rob Bell just offered tragically-unbiblical counsel to a young man whose baby's life is in danger. To this man, going through suffering, Bell warned against those who would cite the "easy answers" of Romans 8:28. According to the CNN story, Bell told the man "to avoid people who will try to comfort him by quoting scriptures like Romans 8:28…and by telling him his loss was somehow part of God's mysterious will. "Anyone who quotes from Romans and said it's all part of a plan, they can't walk with you," Bell said.
This got my attention. I asked on social media if believers had derived comfort and hope from Romans 8:28, which reads "And we know that for those who love God all things work together for good, for those who are called according to his purpose." My sense was that these words from Paul, a man who suffered greatly, minister grace to many through their emphasis on the sovereignty, goodness, and grace of God.
Here are nine testimonies of Christians who have clung to Romans 8:28, and all God's truth, in deep waters. I encourage you to read all these stories from precious saints. Your faith will be strengthened.
Alecia:
This scripture in particular (as well as the rest of the Bible) is what has gotten me and my teenage daughter through the last year since my husband's death (married 25 years). We, as a family, believe in this scripture and the ABSOLUTE SOVEREIGNTY of GOD so much that it is on his headstone (Romans 8:28-30). We must always remember that God's plan is not our plan and if we believe that He has complete sovereignty over our lives, then this is THE scripture we must cling to.
Dave:
My name is Dave Woodbury and I am the pastor of the First Baptist Church of Nocona, TX. I was raised in the church and came to profess faith in Christ at an early age. While I truly believe I was converted then, I quickly fell into the trap of self-righteousness and playing the "church game:" being the model, moral, compliant kid outwardly, but not giving much thought to Jesus or His word or His will inwardly. That began to change when, at the beginning of my 8th grade year, my father announced he didn't love my mother anymore, and was moving out. My pristine, sheltered world was rocked, and the stability I had always found in my home was gone. The wreckage of my parents' marriage left me feeling confused, afraid, and alone. One day, I stayed home from school because the stress had taken a toll on my physical health. My mom took the day off and stayed with me. She spent the day sharing Scripture verses with me that were helping her navigate through the pain of losing her marriage. One of those was Romans 8:28. While it was only one of a whole list of verses she gave me, that one stood out. I memorized it. I meditated on it. I spoke it out loud to myself repeatedly throughout the day. I held on to its promise as though my life depended on it. It probably did. That one verse served as a springboard for the recovery of my faith and renewed growth. I started to pray again, to devour the word, and to press into the church. It was in the wake of this renewal that I sensed God calling me to vocational ministry. My faith continued to grow through high school and college, and then through seminary. And now, after over 20 years of local church ministry, I still credit the truth and power and faithfulness of God's promise to work all things for good – even my parents' divorce – with saving me from a life of Pharisaic nominalism and hopeless despair. Feel free to share my story as a testimony to the fact that many who share Romans with you do indeed walk with you. They also sit with you, weep with you, and rejoice with you when God's word performs its healing work on your soul.
Leanne:
It is a go-to verse of mine, not only as I counsel myself through trials and suffering, but as I counsel others, too. It's not the words that "do the trick" – they aren't magic. It's the understanding of what's behind them – God's sovereignty, His active participation in suffering, His goodness, omnipotence, omniscience, etc. These words are such a comfort because they assure me that God is at work in my suffering. He is not slumbering nor sleeping. I am also assured that He is working the situation for good in my life – even the darkest and most tragic things. He is overwriting my temporal, earthly story with His heavenly, eternal story – a story that is too glorious for me to understand on many levels. Nevertheless, I know that I can always trust, despite the circumstances, that He is conforming me to the image of Christ, maturing me. Still, it is not all about me. The good He is working is all about Him – who He is – a faithful father who, in the end, regardless of my suffering, deserves all the glory because, through it, He is working His good and perfect will, which nothing or no one can thwart.
Todd:
I only become a Christian about 10 years ago after I decimated my entire life, putting it bluntly I was either going to end up in jail or killing myself (or being killed in jail). I finally was broken enough to reach out to Christ. My entire life nothing made sense to me, I didn't have a purpose and I knew that if things were left in my control, I was done. I have done so many stupid things in my life and life made no sense to me. I was hopeless, because living by the worlds rules, and the philosophy that I am the captain of my own life, I knew I was done for. What's the point, nothing mattered, who cared if I lived or died. When I became a Christian Romans 8:28 became an anchor that I could hang on too. First I learned there is a purpose to my life, all the stuff that happened to me had a purpose and a reason. Then secondly I learned that the one who designed this purpose meant it for my good. My life, some how some way mattered. Things have meaning. Bad, hard, horrible things will be used for good, by God.
Romans 8:28 and the other verse which my life anchors on is Job 13:15 – "Though he slay me, I will hope in him." Though it feels like God is slaying me, I am able to have Hope in Him because I understand that God is in control and that things that are happening in life are within God's control and He means it ultimately for my good.
Ryan:
It helped both my Dad and I through the time my Dad was diagnosed and died of brain cancer in three months, at 54. We both trusted that in the midst of his being partially paralyzed, rapid deterioration and at the end, constant and severe pain, God was working for our good, in spite of everything.
Justin:
My wife and I had the opportunity to adopt a baby boy from birth. Four months later, a previously absent biological father challenged our adoption. What followed was a two and a half year legal battle that resulted in us losing our son. We mourn his absence every day. If I did not believe in the sovereignty of God or the truth of Romans 8:28, then I would have no basis to believe that something like that will ultimately be used by God for good even though I confess I don't see it now.
Christopher:
Romans 8:28 was the very first verse I memorized. It carried me from my unsaved state through Desert Storm War into salvation and through sanctification. God has ministered to my soul consistently through v28-29 for 27 years now. So as not to draw undue attention to myself let me simply say I have seen and continue to see serious suffering! Clinging to this promise through suffering has made me more intimately connect to my Jesus.
Jared:
In May of 2014, my father suddenly passed away from a heart-attack. He was 69 years of age with no known heart trouble. Seven months later on Christmas morning, 2014, I heard a strange noise coming from the downstairs bedroom at my in-laws' house. It was about 6 a.m. I thought It was my one year old. I had just fed my 6 week old and put him in the bed, and my 6 year and 7 year olds were sound asleep. My wife was getting ready in the bathroom with the door shut; couldn't have been her. So, I got up from the recliner to investigate. I found my wife on the bathroom floor having a seizure. I had never seen a seizure before; I thought she was dying. Long story short, we went to the hospital, and she had another seizure there. We spent Christmas night in the ICU. My wife hasn't had any more seizures. Praise the Lord. I must've meditated on Romans 8:28 hundreds, if not thousands of times throughout the past 20 years of being a Christian. Knowing that God is with me working all things out for my good even when I don't feel Him or cannot see how a situation is for my good, is what gets me through each day with joy. God is all powerful, all present, all knowing, and all good. If He is for me, who can be against me? I can do all things through Him, when He gives, and even when He takes away.
John:
In March 2015, in our 25th year of marriage, my wife Wendy, who had been healthy all her life, was diagnosed with something called primary central nervous system lymphoma. It's a malignant brain tumor that is diagnosed only about a thousand times a year in the United States (out of 300 million-plus people), meaning that it is categorized as a rare disease. It is a disease that has proved increasingly treatable, but that retains a poor five-year survival rate among its victims.
Even at the moment of her diagnosis, Wendy and I had a decision to make: would we regard this unusual circumstance as a case of horribly bad luck (in which God perhaps sympathizes with us in our plight, but can be considered in no way responsible)? Or would we recognize it as a sovereign tumor—part of God's mysterious, often-painful, but meticulously-planned road for us?
Thankfully we had been prepared to suffer, through years of good, biblical preaching. I remember hearing John Piper once say, about the death of his mother who was killed by a flying piece of debris in a bus accident in Israel, "A God who can't control the flight of a two-by-four is not a God worth worshipping." He's right. And a God who can't control a microscopic piece of renegade DNA that starts producing mutant cells is not a God worth worshipping either. Nor is it the God who is there, the God of the Bible who has numbered each hair on our head, and apart from whom even a sparrow doesn't fall dead to the ground.
Through months of treatments and side effects—nausea, mental confusion, bone aches, serious pneumonia, loss of balance, headaches, deep fatigue—Wendy would urgently ask me, "All of this matters, right?" She wanted me to reassure her with the truths we both knew: that God was sovereign over every bit of her suffering, which was producing in her an eternal weight of glory. And that, while He was not inflicting it on her as a cruel child might pull the legs off of an insect—having sent His own Son to enter into that suffering alongside of us, it was also true that all of her suffering, every tiny drop of it, would be among the "all things" that God was working together for her good.
In August, Wendy achieved remission. But it was short-lived. In September, the disease roared back with a vengeance. New courses of treatment failed, and she became progressively weaker and more confused. By November, she had difficulty communicating since her brain would not allow her to call up the right words. She became disoriented, not knowing which doors in our home led to which rooms. Even as words failed, she would clearly and smilingly tell each visitor, "God has been so good to us."
On the morning of December 17, 2016, the Lord took Wendy home. She is in glory now, but I'm still here. And I'm still confronted by the same question. Each day of the remaining 35 years of my life (give or take) will now be spent without the wife of my youth. Those days will be spent with the memory of her suffering, and of the moment when I watched her take her last breath and her hand turned white in mine. Our two adult children will never again have a mom to comfort them, advise them, and be their confidante. Is God now using our suffering for our eternal good? Or will each day of these remaining 35 years be something for which God merely shrugs apologetically, wishing He could have done something to spare us the pain but rendered powerless in a world of choices and accidents?
I recognize that it is possible to glibly misuse Romans 8:28. It should not merely be a pat answer used to deflect someone's suffering. And I've also found that it is most pastorally helpful when someone has already been biblically prepared for real suffering before it comes. The sovereignty of God is a harder thing to explain (and accept) when waves of suffering are already crashing upon the shore and there has been no previous understanding about God's good and wise providence in all things.
But Heaven forbid that my fellow Christians would come alongside me now, in my first unwelcome months as a widower, and offer casseroles and tears without also offering me the comfort of knowing that my suffering (and that of my beloved wife) has a purpose. I have no comfort in an apologetic God who cannot do anything about the circumstance in which I now find myself for the rest of my life. My greatest, most important comfort now comes from the fact that, in spite of my grief and loneliness, "for those who love God all things work together for good, for those who are called according to his purpose."
***************
Image: Wikimedia Commons, Oliver Herold, St. Ingbert, Germany