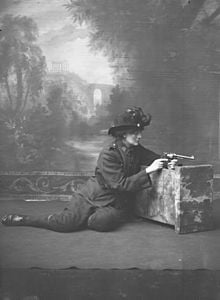 In my daily studies, I ran across the Jude of the Old Testament- Obidiah. Obidiah is the shortest book in the Old Testament. But like its New Testament predecessor- It is jammed full of theological treasure. But to understand that treasure one must look at the context of the writing. It is there we find an instance where God selects a prophet from the opposition to speak out against the opposition.
Historical Context
Obidiah is one of only three prophets (Nahum and Habakuk) that calls out Israel's enemies and not Israel itself. In Obidiah's case it is the Edomites. This is very interesting because According to the Talmud, Obadiah is said to have been a convert to Judaism from Edom. He was a descendant of Eliphaz, the friend of Job. He is identified with the Obadiah who was the servant of Ahab. It is said that he was chosen to prophesy against Edom because he was himself an Edomite. Having lived with two such godless persons as Ahab and Jezebel without learning to act as they did, he seemed the most suitable person to prophesy against Esau (Edom).
Obadiah is supposed to have received the gift of prophecy for having hidden the "hundred prophets" (1 Kings 18:4) from the persecution of Jezebel. He hid the prophets in two caves, so that if those in one cave should be discovered those in the other might yet escape (1 Kings 18:3–4).
Obadiah was very rich, but all his wealth was expended in feeding the poor prophets. Then, in order to be able to continue to support them, he had to borrow money at interest from Ahab's son Jehoram.
What the historical context teaches us is that God can and will use those from an oppressor class to preach the truth to the oppressor. God continues to use those who could take freedom to preach liberation. There is nothing more powerful than the someone in an oppressor class speaking truth to oppressors. Many examples exist in history where a person is called from the oppressor class to serve the oppressed. Not only to serve, but to speak out against injustice and call out untruthfulness.
Historical Examples
Paul
He is the biggest example of one who turned from power and luxury for the sake of truth. Paul participated in the persecution of early disciples of Jesus. Likely the Hellenized diaspora Jews converted to Christianity, in the area of Jerusalem, prior to his conversion. In Acts, Paul was traveling on a mission to "arrest them and bring them back to Jerusalem". On this journey the ascended Jesus appeared to him in a great bright light. He was struck blind, but after three days his sight was restored by Ananias of Damascus. Paul began to preach that Jesus of Nazareth was the Jewish messiah and the Son of God.
Approximately half of the Book of Acts deals with Paul's life and works. Paul even refers to himself as a "Pharasee of Pharasee's". Paul, who once oppressed, liberated and fought for the oppressed. This turn of heart did not come without consequence as Paul was executed in Rome.
John Newton
An English Anglican cleric, a captain of slave ships who later became an abolitionist, and an investor of trade. He served as a sailor in the Royal Navy for a period after forced recruitment.
Newton went to sea at a young age and worked on slave ships in the slave trade for several years. In 1745, he himself became a slave of Princess Peye, a woman of the Sherbro people. He was rescued, returned to sea and the trade, becoming Captain of several slave ships. After retiring from active sea-faring, he continued to invest in the slave trade. Some years after experiencing a conversion to Christianity, Newton later renounced his trade and became a prominent supporter of abolitionism. Now an evangelical, he was ordained as a Church of England cleric and served as parish priest at Olney, Buckinghamshire, for two decades. He also wrote hymns, including "Amazing Grace" and "Glorious Things of Thee Are Spoken".
Newton lived to see the British Empire's abolition of the African slave trade in 1807, just months before his death.
This is a man who made his living as a slaver. Yet God eventually called him to be one of the United Kingdoms greatest abolitionists. The words of Amazing Grace speak of how God pulled him away from an oppressor and lead to his lifelong fight for the oppressed.
James Birney
Born to an affluent Irish Episcopalian slaveholder of the same name in Danville, Kentucky, He and his sister were raised by their widowed aunt, who had come over from Ireland at the request of his father to look after the two. He was influenced by his aunt's opposition to slavery; she refused to own slaves. Growing up, he saw the issue of slavery from a variety of perspectives. Though his father fought to prevent their state of Kentucky from joining the Union as a slave state, when the effort failed, he decided that until the legislature abolished slavery from the state as a whole, a person could own slaves as long as he treated them humanely.
During the 1820s, Birney became increasingly troubled by the issue of slavery. He became a member of the American Colonization Society, which advocated for the migration of African Americans to the continent of Africa. After serving in various roles for the organization, Birney began calling for the immediate abolition of slavery.
Constance Markievicz
Constance Georgine Gore-Booth was born at Buckingham Gate in London in 1868, the elder daughter of the Arctic explorer and adventurer Sir Henry Gore-Booth, 5th Baronet, an Anglo-Irish landlord who administered a 100 km2 (39 sq mi) estate, and Georgina, Lady Gore-Booth, née Hill. During the famine of 1879–80, Sir Henry provided free food for the tenants on his estate at Lissadell House in the north of County Sligo in the north-west of Ireland. Their father's example inspired in Gore-Booth and her younger sister, Eva Gore-Booth, a deep concern for working people and the poor.
Even though part of the ruling Anglo Irish class, she saw the horrors being foisted on the Irish Catholic people and would eventually fight for the Irish in both combat and politics. In 1908, Markievicz became actively involved in nationalist politics in Ireland. She joined Sinn Féin and Inghinidhe na hÉireann ('Daughters of Ireland'), a revolutionary women's movement.
As a member of the ICA, Markievicz took part in the 1916 Easter Rising. She was deeply inspired by the founder of the ICA, James Connolly. Markievicz designed the Citizen Army uniform and composed its anthem, based on the tune of a Polish song. The British sentenced her to death for her role in the rebellion but this was reduced on the grounds of her sex. She died in 1927, spending most of her life speaking out for the oppressed in Ireland.
How will History See Us?
In the final account, where will we stand? Will we be brave like Obidiah, Paul, Newton, Birney and Markievicz? Will those that come from oppressor classes still have the courage to rise up and speak the truth, even if it means there death? I pray that me and many others would be so bold. That we would reach into the unknown of forsaking oppression for liberation, even though it may well kill us is my sincere prayer today. If our gospel is not liberating, it is oppressing. What side will we choose to be on? Never forget, history is always watching.
To learn more about the author click here