(I don't often share press releases here at Patheos Pagan, but the election of a new Archdruid at ADF is a pretty big deal. ADF is rapidly becoming one of the most public and accessible Pagan groups in the world today, and there are all sorts of different Pagans and Paganisms currently thriving under the ADF Banner. We here at Patheos Pagan want to extend our congratulations and best wishes to Rev. Jean Pagano (aka Drum) on being elected Archdruid.)
ÁrnDraíocht Féin: A Druid Fellowship (ADF) elects new Archdruid
Effective May 1st, 2016, ADF will have a new Archdruid leading the largest American based druid organization going forward. This begins a new chapter, as Rev. Jean Pagano takes the realms as the spiritual and administrative leader.
"I am touched and honored that people have chosen me to be their Arch Druid – it is not a challenge that I take lightly and I promise to be Arch Druid to all members. Thank you to those that voted for me and for the other candidates. A very special "thank you" to those who have served on the Mother Grove and are leaving after this term. It has been a pleasure serving with you.
"Finally and most importantly, I want to thank the Earth Mother, the Kindreds, and all of the people who have made ADF what it is today. May the Gods always provide."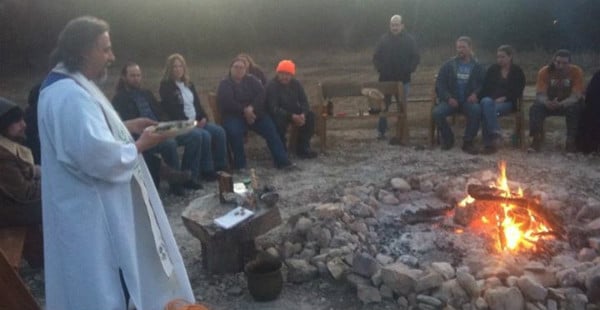 The membership of ADF elected Rev. Pagano to lead them for the next three years. The role of ADF Archdruid is multifaceted, but most importantly the office is that of ambassador. Rev. Pagano succeeds Rev. Kirk Thomas, who has guided ADF for the past six years. Rev. Thomas brought a sense of professionalism and care to the role, and his shoes will be big ones to fill.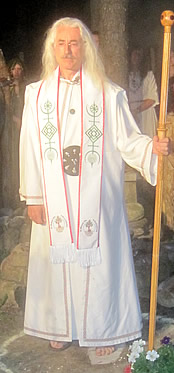 From
Rev. Kirk Thomas
:
"I think that it's been a good six years, and it has always been my intent to serve ADF well, but it's time for me to move on. I shall, of course, remain highly involved in ADF, and perhaps even hold some minor leadership roles in the future, but I shall also be taking more time for myself. I want to thank everyone in ADF who has supported me in my journey as ADF Archdruid, and I know that ADF shall continue to grow and thrive in the future."
Rev. Pagano's term begins on May 1, 2016 and is for three years.
For addition information about ADF, go to www.adf.org.
About ADF
Ár nDraíocht Féin: A Druid Fellowship (ADF) is a Pagan church based on ancient Indo-European traditions expressed through public worship, study, and fellowship. ADF is in its 32nd year and continues the tradition of promoting excellence.