A new devotional anthology is being created. Editors Jason Mankey, Gwion Raven, and John Beckett are looking for your stories of Cernunnos and your devotional works to Cernunnos for a book that will be published later this year.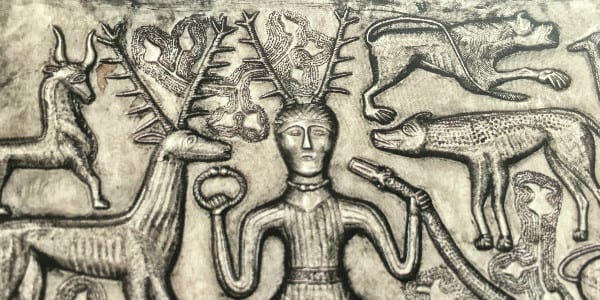 Who is Cernunnos?
For some, he is the Horned God of Wicca. For others, he is the Lord of the Animals and the Lord of the Hunt. Still others see him as a God of Liminality and of the Underworld.
Yet for all our ideas about him and experiences of him, we know very little about Cernunnos. His name is recorded only once, on the Pillar of the Boatman, a Latin and Gaulish sculpture near Paris that dates to the early first century CE. Many of us believe it is Cernunnos who is depicted on the Gundestrup Cauldron, but we have no way to know for sure.
This lack of history and lore has done nothing to keep Cernunnos from becoming one of the most popular deities in modern Paganism. It's time he has his own devotional anthology.
What is The Book of Cernunnos?
The Book of Cernunnos will consist of essays about Cernunnos and devotions to Cernunnos.
Over the last few years, numerous anthologies have been published with devotions to various deities. They include poems, songs, rituals, and stories of personal encounters. One of them was 2011's Hoofprints in the Wildwood: A Devotional for The Horned Lord edited by Richard Derks. But while Cernunnos can be described as a Horned God, this book will be specifically for him.
The Book of the Great Queen by Morpheus Ravenna (2015) and Harp, Club, and Cauldron edited by Lora O'Brien and Morpheus Ravenna (2018) go beyond devotion and into scholarship. We can't go to that level of depth because there's just not enough source material about Cernunnos. But we will include what scholarly material there is.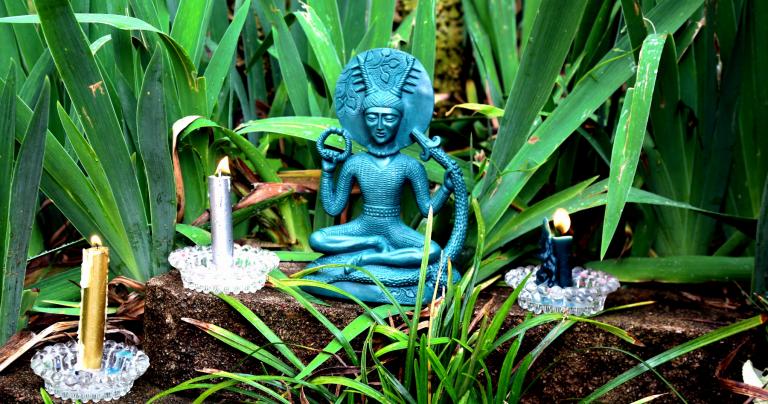 Who's behind The Book of Cernunnos?
Jason Mankey, Gwion Raven, and John Beckett are the editors and primary writers. We are all devotees of Cernunnos and we felt called to create this book as a tribute to him. But we want it to be as deep and as complete as it can be, so we're soliciting contributions from Pagans we know have knowledge of or experience with Cernunnos.
And to make sure we don't overlook anyone, we're issuing this call for submissions.
The Book of Cernunnos will be published by ADF Publishing.
What kind of material are you looking for?
We're looking for personal stories of how contemporary practitioners discovered Cernunnos and began worshipping and working with him. Who is Cernunnos to you? How did you meet him? How do you honor, worship, or work with him What does he ask you do to for him?
We're looking for devotional material: poetry, hymns, rituals, meditations – anything a reader could use to honor and commune with Cernunnos.
We're looking for artwork: drawings and paintings of Cernunnos, or that are evocative of him.
Scholarly work and anything else that fits the theme of the book is also welcome.
Women and non-binary persons are especially encouraged to participate. While Cernunnos is a male deity, he is a God for all genders. We'd like the book to reflect that diversity and inclusiveness as much as possible.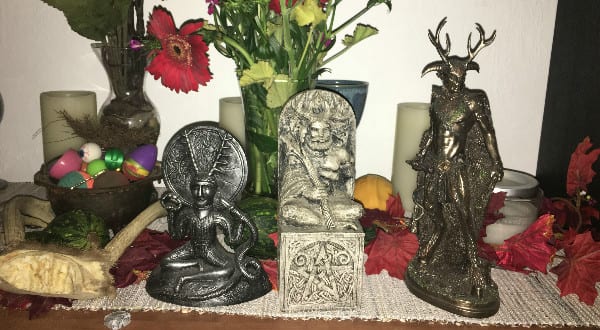 Submission details
If you're interested in participating in this project, we ask you to contact us as soon as possible and let us know what you're planning. That lets us know how much material to plan on, and whether we're running short in any specific areas.
The deadline for submissions is May 3, 2019. We expect to receive more submissions than we can use – we will inform everyone of our decisions by June 1.
All submissions will be edited to ensure the final book is of a high quality and a consistent voice.
We will compensate all contributors whose work appears in the book. This is a Pagan devotional anthology – nobody's going to make any significant money on it. But we think it's important to pay our writers and artists something. Details will be provided on inquiry.
We're looking for your original work only. We will consider material previously published elsewhere (including on-line) if you still have the publication rights. By submitting your work to this project, you grant the editors a perpetual non-exclusive license (i.e. – you still own the work and can republish it where ever you like; we can use it in the book in whatever form that takes).
For more information
If you have questions about this project, please contact John, Gwion, or Jason directly. Submissions and general questions should be sent to gwionraven@comcast.net.