If someone receives prayer for healing and a miracle happens, should not medical evidence corroborate it? Because spiritual things cannot be subjected to empirical, scientific scrutiny, how can remarkable healings–something that even 1/3 of NON-charismatic Christians from 10 countries reported experiencing or witnessing to Pew Forum in 2006–be tested?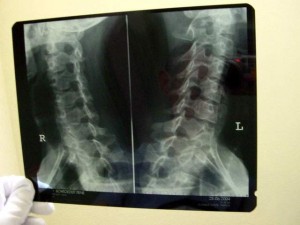 In a May 2012 cover story, Christianity Today showcased the ministry of Heidi and Rolland Baker (now called Iris Global) where credible reports of many healings, particularly of deaf people, sparked the interest of American researchers. Indiana University's Dr. Candy Gunther Brown traveled to the Baker's base in Pemba, Mozambique with a team to verify these claims and found that after testing two dozen Mozambicans "before and after healing prayer—half performed by Baker—her team detected statistically significant improvements in hearing and vision." The results were published in the Southern Medical Journal (September 2010 edition) and are available online.
Forgive me for stating the painfully obvious, but Christians ought to care deeply about the truth. We ought not have a shred of tolerance for the slightest embellishment of any testimony of miraculous healing, and when such miracles do happen, why not follow through and have the relevant medical tests done to confirm what has occurred? If God has really done something wondrous, the evidence can only further illuminate it. This is not putting God to the test, but an earnest pursuit of the truth.
Just as the apostle Paul saw the need to speak in a different manner when he addressed the Athenians (see Acts 17), the language of scientists and philosophers needs to be spoken in church if we care about reaching them with the good news of the gospel. Especially when it comes to medical professionals, these are evidence-based communities who devote their time to the honorable task of finding cures for diseases and they deserve our respect. Moreover, it is impossible to love God fully without loving him with our minds. Although the intellectual landscape has changed significantly since the first publication of Mark Noll's devastating book The Scandal of The Evangelical Mind two decades ago, in which the author argues that the scandal of the evangelical mind is that there is not much of one at all, anti-intellectualism remains a real, pernicious phenomenon in American Christianity. There are reasons to be encouraged, however, not least of which is a film about which I have blogged previously.
Pastor and filmmaker Elijah Stephens is making a documentary exploring the intersection of science and the supernatural, particularly verifying claims of miraculous healing with medical evidence and documentation. Recently he was interviewed on The Ride Home With John and Kathy on Pittsburgh's 101.5 WORD-FM wherein he explains the heart behind this movie. In short, Jesus loves intellectuals and scientists. We should too. Let's engage them thoughtfully.
I have some wonderful news. After only 20 days, the Kickstarter campaign fundraising goal for this movie has been reached. With a few days left, we would like to thank everyone who supported the project. It has been unbelievably exciting to see this take off. If you are still moved to contribute and partner with what God is doing, the film crew intends to travel to the Iris Global base in Pemba, Mozambique, the same place the researchers traveled in the aforementioned CT article, and they are in need of additional resources. The "stretch goal" as they are calling it, is $176,400. You may do contribute here.
___________________________
Photo credit: Freeimages.com