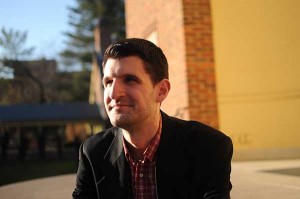 Brandon Showalter is a graduate of Bethel School of Ministry in Redding, California and his favorite thing to do in life is to sing.
A recording artist and classically trained lyric tenor, his debut album, Song of Psalms EP, includes five original adaptations of selected Psalms set to melodies inspired by the Holy Spirit. Passionate about discipleship, dynamic intercessory prayer, and raising up people to live in the fullness of their identity in Christ, Brandon has traversed several continents to minister in a variety of contexts, both inside and outside the local church.
Originally from the Shenandoah Valley of Virginia, he received his BA in International Studies and Spanish in 2007 from Bridgewater College of Virginia, is a fellow of the John Jay Institute for Faith, Society and Law, and a member of the Board of Directors for the Brushfires Foundation.