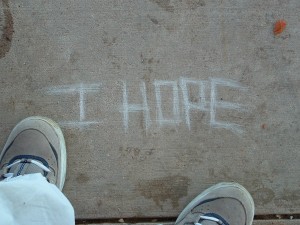 Proud to welcome this guest contribution from one to the most of the joyful, inspiring men of God I know. Steve Backlund is particularly gifted in helping Christians develop victorious mindsets. Welcome, Steve, to Tip of the Spear/Patheos!
5 FAITH-FILLED BELIEFS THAT PRODUCE HOPE
By Steve Backlund
Romans 5:3-4 provides a tremendous road map for spiritual breakthrough: "We also glory in our tribulations, knowing that tribulation produces perseverance; and perseverance, character; and character, hope." Character would seem to be a final goal for Christians, but there is something beyond character that must be possessed: hope. Hope is the confident expectation of good coming, an optimistic attitude about the future based on the goodness and promises of God. Hope joins faith and love as the "big three" of Christianity (1 Cor. 13:13).
Romans 15:13 says, "Now may the God of hope fill you with all joy and peace in believing, that you may abound in hope by the power of the Holy Spirit." Abounding in hope is the goal. Biblical hope is radical optimism for us, others,  our family, the church, our communities. This positive expectation releases God's promises in a way that character never could. Life in he Kingdom does not manifest because of our good works but by faith.
Godly character cannot be bypassed, but there is something more needed (hope) to impact the world.
So in order to ignite that hope, our minds must be renewed with the truth. Romans 12:12 encourages us to "be transformed by the renewing of our minds."
Below are five life-transforming, biblical beliefs that produce hope you can meditate on daily. As you start to speak, declare, and incorporate these truths into your daily life, no negative circumstance or belief in your life can stay as it is!
1. There is ALWAYS a solution (1 Cor. 10:13): — The moment you speak this into a situation, there will be a spiritual shift.
2. I always know what to do (James 1:5-8): — I will always succeed at everything I do (Php 4:11-13): — The fear of not knowing what to do is a greater problem than not knowing what to do.
3. I will always succeed at everything I do (Php 4:11-13): — God's plan is to make us successful on the inside when we don't appear successful on the outside. This is the pathway to influence and leadership. Success is a state of being, not a goal to be attained.
4. I will always have the resources I need to do what needs to be done (Php 4:19): — God's provision is more than financial; He also meets our needs abundantly in our emotions, protection, relationships, and ideas.
5. My past is always turned to good (Romans 8:28): — As you release our faith to this promise, God has the incredible ability to turn every negative in your life into a positive.
I encourage you to speak these promises out loud regularly to establish them as core beliefs in your life. Watch what begins to shift in your view of yourself, God, and your circumstances as you align yourself with the truth.
Photo credit: FreeImages
___________________________________________
Steve Backlund was a senior pastor for seventeen years before joining the team at Bethel Church in Redding, CA in 2008. Steve is a leader developer, joy activist, a revivalist teacher, and as Senior Associate Director, is a key part of the Global Legacy leadership team. He travels extensively throughout the world encouraging churches and leaders and has authored a number of books. For more on Steve, please visit Igniting Hope Ministries.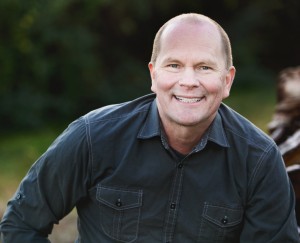 Photo Credit: Steve Backlund