In recent weeks TIME magazine, the Washington Post, and the New York Times have all published articles critical of pornography. It appears that our society has finally reached the climax (pun intended or not? you decide!) of its obsession with smut since it has been demonstrably proven to be a public health crisis. Now even secular liberal publications, the same papers that have enthusiastically cheered on the advances of the sexual revolution, express distaste for porn. Their objections are not so much on moral grounds, but the shift is remarkable. Also in recent times, celebrities like Russell Brand, Terry Crews, and this TedTalks guy, have eloquently spoken out against the consumption of pornography. I for one am heartily cheering on the backlash.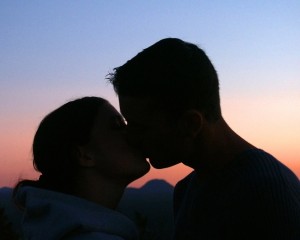 The National Center on Sexual Exploitation and Fight the New Drug are but two national anti-porn organizations that rightly contend that porn is a highly addictive substance. It is one dangerous drug. And it absolutely is; neuroscientists can clearly show how it rots the brain. No parent would ever let a cocaine dealer in their house to talk to their kids, but because of technology one can barely escape these new drug dealers even if you do not want them around.
And this new drug is one nefarious, exploitative product, and decades of peer-reviewed research are revealing its dark underbelly. Think I'm being a bit melodramatic and extreme? As was noted in the Washington Post, pornography so warps the brain that, in the findings of one Taylor & Francis Group study of American college men, a whopping 83 percent who reported viewing mainstream pornography were more likely to state that "they would commit rape or sexual assault (if they knew they wouldn't be caught) [more] than men who hadn't seen porn in the past 12 months." Sure, the producers and actors in the adult film industry do not forcibly make men commit sexual assaults, but the desensitizing connective tissue that drives "rape culture" on college campuses (and the global sex trade, I might add) is not a mystery.
Having said all that, I am going and get off my soapbox now and segue here because as an evangelical Christian it is not lost on me that my tribe in particular does not have the best reputation when it comes to porn-watching and the general stewardship of sexuality. The sterile, moralistic approach many of us have adopted over the years in reaction to the sexual revolution has proven to be woefully inadequate. What should our response to this anti-porn backlash entail? How do we get it right this time?
For those of us committed to living by the historic, biblical mores of our faith despite the constant temptations coming from seemingly everywhere, the challenge of refraining from something so ubiquitous, a mere two clicks away, remains fierce. But sin management and the "Just Say No" ethic does not work. We need to resist porn, yes, but also replace it with a deep reverence for the human body and with intimacy with God. I believe such things can inspire a cultural renaissance wherein we rediscover the glory of human sexuality complete with visual, artistic representations of it that do not degrade and exploit but accentuate its beauty and wonder. We can feast on these beautiful things with our eyes and be pure. We can and should "Just Say Yes" to this vision for sexuality including its biblical, moral dimensions. As we affirm what it truly good, let's also get around to making more art that celebrates the human body as Renaissance art does.
I only wish I could have known this sixteen years ago.
As one of the many men who as a young teenager was first exposed to internet porn after clicking on a link I thought was safe only to be bombarded with sexually charged pop-ups, my 14-year-old soul did not even realize at the time what it was craving. It was not until my mid-20s that I discovered that it was not enough to stay accountable with pastors and trusted friends on this issue, even though I still find that discipline to be necessary and helpful. What I now understand is that I was hungering to behold beauty and experience intimacy. I was made for these good things.
God does not disappoint. Not only are these things possible with Him, they constitute his invitation to his Beloved (that's you and me!) in the Song of Solomon. Smack-dab in the middle of the Bible between two weddings, the first one in Eden and the other the Marriage Supper of the Lamb, the love of God is displayed in captivating Hebrew poetry. God is one jilted Lover and although his love for us is not sexual it is positively nuptial. Such spousal love yields much more fruit than than hormone-fighting, white-knuckling behavior modification. Everything changes when we apprehend the truth that Christ himself is the Bridegroom who came to marry us–and as a guy I have to acknowledge that it is rather hard learning to be a bride in this relationship. But if I ever want to find a wife, and I most certainly do, I'd better learn how. A good marriage requires Three.
Learning to flow with the Bridegroom in the Song He sings over us is crucial because in so doing we can be confident that we will see Him encounter a love-starved people, far too many of whom have grown up in culture of easy divorce and relational chaos. We will become what we behold, and if we behold Him as He is, the beauty for which we were created will arrest the hearts of a generation that has worshiped finite sex in pursuit of something real and cause them to turn back to Him, the infinite Lover who loves perfectly.
Secular society is starting to spurn the false intimacy of porn. Praise God for that. We now have an opportunity to proclaim the treasures of our faith. If we can articulate a better vision for sexual intimacy and how it goes hand in hand with the nuptial love of God in which we are to be caught up, we will create beautiful things to partake in and will fill the tremendous void pornography has left.
May that day come quickly.
________________________
Photo credit: http://www.freeimages.com/photo/sunset-kiss-1457852