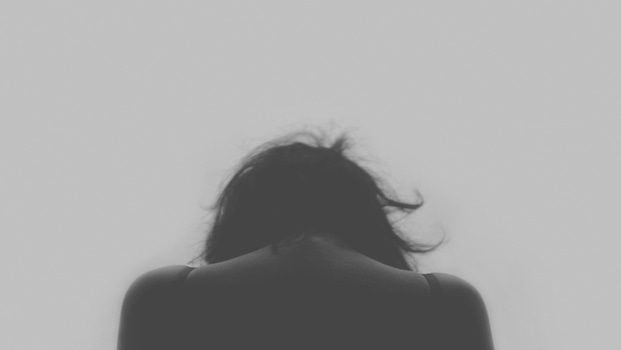 Between the recently revealed tapes of Trump's arrogant and predatory attitude toward women and their bodies and his vicious and misogynist attacks on Hillary as a "nasty woman," I have been encouraged to see women across the nation stand up and denounce Trump's attitudes and actions in no uncertain terms.
Vox recently reported that the "nasty woman" comment has become a feminist rallying cry across the country and isn't about time???
Trump's words and deeds matter because the nation's and the world's eyes are on him right now. His attempts to normalize misogyny and sexual assault are being cheered and celebrated by some of his supporters and they are being ignored, downplayed, and dismissed by others.
Most encouragingly, there are many people across the country who are rejecting Trump's attempts to downplay and normalize his behavior as "locker room" talk. Including scores of young male athletes who have rejected this characterization and spoken out in response.
But the reality is, sexual assault is very real.
Every 2 minutes an American is sexually assaulted.
This video is a startling reminder of the very real and lasting impact that men's words and deeds can have on girls and women. No girl or woman is protected and no girl or woman is safe. Of course, some girls and women are more vulnerable than others. And sexual assault is not ok!
In the midst of the chaos of this election and incendiary campaign and persona of Donald Trump, it is also important to pay attention to what justice looks like in the context of sexual assault.
Just two weeks ago, a Montana man who repeatedly raped his 12-year old daughter was sentenced to 60 days in jail, ordered to complete a community-based sex-offender treatment program and register as a sex offender.
While the prosecutor recommended that the man serve 25 years in prison, the judge cited the report of licensed clinical social worker that the man was a "low-risk to re-offend" and that it was important for him "to have social support while he received treatment." Letters of support for a "community-based punishment" came from his employer, friends and even from the girl's mother and grandmother.
Perhaps most troubling was that one of those support letters came from his church.
While it is true that Christianity is a religion that is rooted in forgiveness, it is also rooted in justice. While Christianity teaches that God's grace is so profound that anyone can be forgiven for anything – no matter how awful; God's grace is not a substitute for meaningful justice in human community.
Sexual assault is traumatic for anyone. To have it happen to a pubescent child who is only just beginning to mature threatens to provide life-long damage to this woman-child. But to have it perpetrated by her father and tacitly condoned by her mother is to have the most sacred and profound parental obligations of care, protection, and safety severed and shattered forever.
I am a huge fan of the idea of restorative justice, which promotes alternative sentencing and community-based solutions that seek to help and heal communities in situations where healing and restoration are possible. These models are based on the notion that many crimes are offenses against individuals or communities and that perpetrators are better rehabilitated when they confront their very real harm and damage that their crime has caused in the lives of very real people.
In cases of sexual assault, restorative justice is neither a healthy or viable option. Asking the victims of these crimes to play any role in the rehabilitation of their perpetrators threatens to revictimize survivors. More importantly, it implies that the healing of the perpetrator is not only as important as the healing of the survivor but that survivors "owe" something to their perpetrators in the form of forgiveness.
Christianity does not require or promote the idea that victims have any obligation or moral responsibility to forgive the people who have violated and harmed them. While people may choose to do this as a part of their healing process, that is very different from teaching or implying that Christianity requires us to forgive or to "turn the other cheek" when we are harmed.
Truly, we must ask ourselves what message does it send to this young girl that while her life has been forever transformed by the criminal and morally reprehensible actions of her father, the state does not deem his crime serious enough for him to be held accountable?
His crime was not treated as a crime, as a violation of her body, soul, and spirit but rather as a question of his motives and whether or not he was a "risk" to re-offend. Justice in this case was not for the daughter but apparently for the father. After all, he was described as "remorseful, forthright and cooperative" by his public defender and "a good father for 12 years" and "a man who made a mistake" in his letters of support.
While it is true that perpetrators of sexual assault need treatment and social support, this should never come at the expense of accountability and justice. And while churches have a role to play in the healing of their members, spiritual forgiveness does not erase or forgive criminal behavior.
Incest and sexual assault are crimes. Perpetrators of all forms of sexual assault need to be held accountable for the actions in meaningful ways. This travesty of justice hurts and demeans us all but most particularly that young child in Montana – it is not just her parents who have failed her.
We have all failed her.