I am the voice of a man shouting in the desert,
"Make the Lord's road flat and straight!"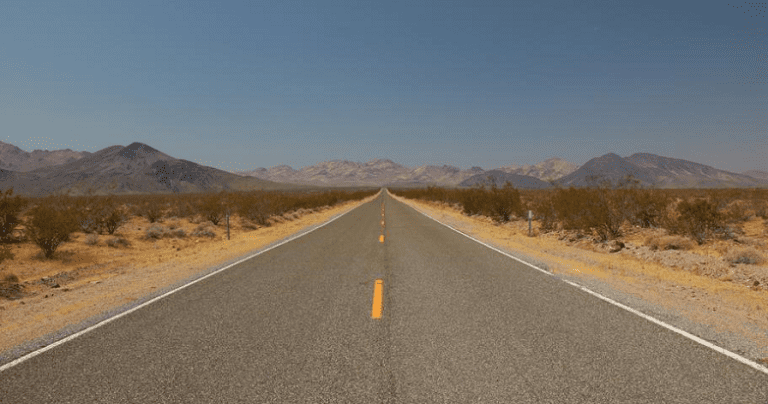 Help the Lord rush right into your life this year. To that end, build him a flat and straight road. You must accordingly tear down hills and fill up valleys. Therefore, you will need jackhammers, dynamite, bulldozers and steamrollers.
In short, that's the road, the spirituality program, for the whole year. Now then, the doorway of each new year is the Christmas Octave (eight days as a single celebration), December 25 through January 1. Immediately thereafter, on January 2, the Gospel at Mass, John 1:19-28, gets down to business, with John the Baptist telling us the Lord is coming and will need a straight road. John's words are part of an old prophecy in Isaiah 40:3-4.
A voice proclaims:
In the wilderness prepare the way of the Lord!
Make straight in the wasteland a highway for our God!
Every valley shall be lifted up,
every mountain and hill made low;
The rugged land shall be a plain,
the rough country, a broad valley.
In this Year of the Lord 2020, we'd fulfill that prophecy by using jackhammers, dynamite, bulldozers and steamrollers, because that's what we use for making a highway today.
This suggests that if I'm going to offer the Lord a straight, flat, smooth road into my life throughout the coming year, then I'll need to do a lot of hard spiritual work.
What low spots, dips, holes and canyons will I need to fill in?
What bumps, rises and jagged peaks will I need to tear down?
Obviously, building and maintaining that road through the year will require my ongoing conversion.
That road of ongoing conversion is the meaning and reason for the name of my blog:
---
Dear Readers of "Turn. Love. Repeat."
California where I reside had a new law go into effect on January 1. California Assembly Bill 5 forbids freelance writers, editors and photographers from providing more than 35 content submissions to a media organization per year unless the organization hires the freelancer as a salaried employee. Patheos is a media organization, and I am a freelancer. So now I must limit my posts to 35 per year, or 1 post about every 10 days. So as not to exceed my limit here at Patheos, I will post my "extra" pieces at my own blog, Monk Notes.