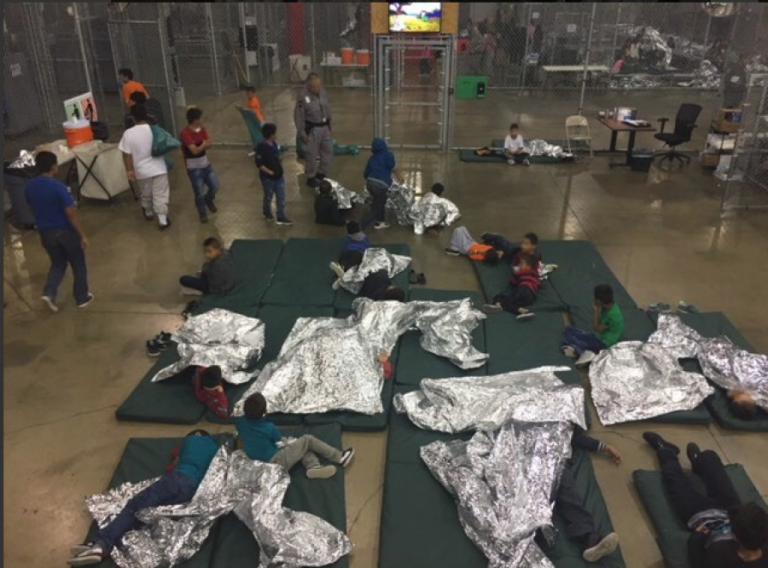 "We can do better as a country. Rather than abandoning or vilifying them, what if every church in the US were to adopt an unaccompanied child migrant?" This reflection by a Christian philanthropist friend of mine this past week got me thinking. For all the conservative Christian talk about overturning Roe vs. Wade and current abortion laws, how can conservative Evangelical Christians develop a more expansive pro-life stance, like our Roman Catholic brothers and sisters? Refer here, for example. Pope Francis addressed the crisis surrounding child migrants in his 2017 World Day of Migrants and Refugees Message (January 15, 2017):
I feel compelled to draw attention to the reality of child migrants, especially the ones who are alone. I ask everyone to take care of the young, who in a threefold way are defenseless: they are children, they are foreigners, and they have no means to protect themselves.
In the case of unaccompanied child migrants, every effort should be made to unite them with their birth families. Concerns have been raised about adoption practices that result from the separation of child migrants from their birth parents at the U.S.'s southern border. Refer here, here, and here.
Given the Evangelical "focus on the family," we should make every effort to guard against family separations. In those cases where child migrants are fleeing their host countries due to humanitarian crises, churches can make a valiant effort to adopt and align ourselves with them and their families rather than ignore their plight and abort or cut them off when they enter this land.
Rather than waging war all the time with more liberally-minded Christian communities, conservative Christian communities can learn from other branches of Christendom on how to address the escalating tragedy (Refer
here
). The escalating humanitarian crisis requires ecclesial and ecumenical solidarity. After all, we should all be able to agree that the Bible makes clear that we are to care for the orphan, widow and alien in their distress, regardless of their status as documented or undocumented. Deuteronomy 10:18 puts the matter this way:
"
He executes justice for the fatherless and the widow, and loves the sojourner, giving him food and clothing" (ESV).
The United Church of Christ claimed in a post updated in 2019,
We are facing an escalating humanitarian crisis as a growing number of children flee escalating violence in Central America…It is from dire circumstances that a child chooses to migrate thousands of miles. As people of faith we have an ethical obligation to care for the most vulnerable among us. The root causes of these changing migration patterns are extreme poverty, violence, and rising homicide rates in El Salvador, Honduras and Guatemala, from which most of the children are arriving.
God is certainly no respecter of persons (See Acts 10:34), but operates equitably toward all, especially among those whose plight is ignored and whose lives are aborted. Don't abort. Adopt a child migrant and their family.