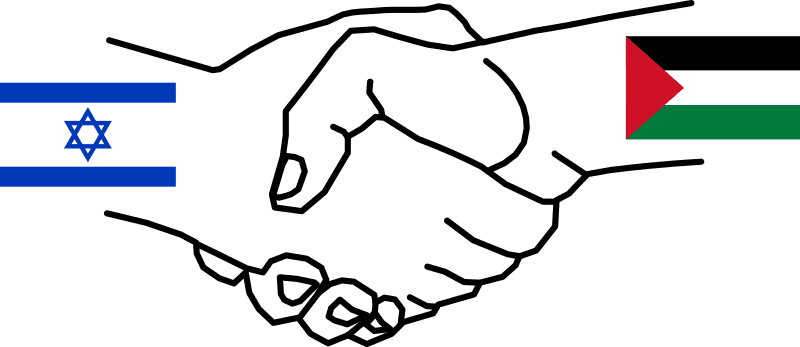 Jared Kushner made guest appearances on TV news shows to promote and defend the Trump Administration's peace plan for Israel and the Palestinians. Many observers welcome Kushner's stated desire for peace and stability for Israel and the Palestinians, along with his aspiration for economic viability and eventual statehood for the Palestinians alongside Israel as a sovereign state. Commentators have also been impressed with Kushner's ability to articulate the Trump Administration's peace plan. Still, his disparaging remarks about the Palestinians suggest that he could learn a thing or two on how to win friends and influence people. Or maybe Kushner is well aware of how to win certain friends and influence certain influential people, but not the Palestinian people and their leadership. Boasting in how this US Presidential Administration is pragmatic and able to accomplish objectives in an effective manner, I cannot imagine how his particular statements on the Palestinians would lead them to trust him or his peace deal as truly advantageous to their well-being (it is also worth noting that some analysts also fear that the plan will only serve to endanger America's and Israel's well-being). On several occasions, Kushner demeaned the Palestinian people's governing representatives (refer below for examples). In addition, the peace initiative was crafted apart from them rather than ensuring that they were given a chair of the same height as the Israelis at the table of negotiation, thereby affirming their collective agency as a people. How can you mediate an enduring peace plan without involving all parties equally and honorably in formulating the proposal?
Some critics of the Palestinian leadership will argue that they refused to negotiate. But how can they negotiate when they do not find the Trump Administration operating as an unbiased, neutral mediator? Moving the U.S. embassy from Tel Aviv to Jerusalem and asserting that Israeli West Bank settlements do not violate international law reversed forty years of US policy doctrine. While the declaration was "welcomed" by Israel's government, the Palestinian leadership, as well as the United Nations and the European Union, "strongly condemned" it. Regarding the peace plan itself, one article in the Jewish American news agency Forward claimed that while Evangelicals are largely supportive of the "deal of the century," the Jewish community is divided. Certainly, US Jewish groups vary in their opinions. Moreover, Kushner's statements like "they're going to screw up another opportunity, like they've screwed up every other opportunity that they've ever had in their existence," if they reject the deal (CNN), and "The Palestinian track record is perfect in not being able to make a deal" (Fox and Friends) are not only demeaning, but also demonstrate incredible bias in favor of Israel, as if the Palestinians alone bear the responsibility for the various peace initiatives' failures.
Such rhetoric and disregard do not breed trust in a process presumably aimed at peace that leads to the Palestinians flourishing alongside Israel. In fact, one wonders if the aim is to marginalize and isolate a given side. Could it be as Business Insider claims, Mr. Kushner is not even trying to sell his plan to the Palestinians? Business Insider is not alone in raising such concerns. An article headline for the Israeli newspaper Haaretz reads, "Trump's 'Deal of the Century' Was Written in a Way So the Palestinians Would Reject It. Maybe That Was the Plan."
If the art of the deal is to gain the upper hand and broker peace from a position of unilateral strength, then Mr. Kushner who represents the Trump Administration appears to have operated true to form. If, however, the art of the deal is to bring the various parties to the table in an equitable and mutually respectful manner, where strength is found in genuine collaboration and compromise (and not mere token invitations to offer alternatives), then the deal of the century must be re-positioned and revised to survive.