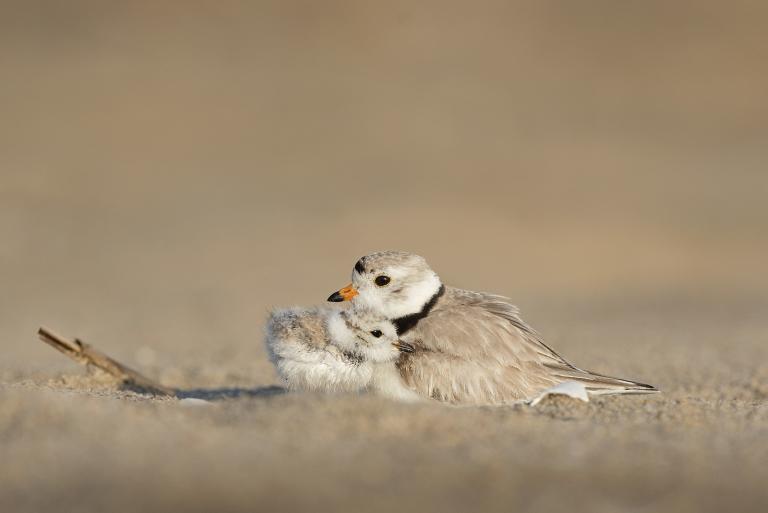 We received a report from the therapists yesterday that my son Christopher has come to a state of rest. He is not responding to prompts in therapy, as he did several days ago. One of the therapists provided assurances to us by saying rehabilitation is never linear in caring for patients with traumatic brain injuries. She also said that she and her colleague have taken Christopher under their wings.
Their consoling words and care led me to think about Psalm 91. God promises his people to cover them with his pinions and to provide refuge for them under his wings: "He will cover you with his feathers, and under his wings you will find refuge; his faithfulness will be your shield and rampart" (Psalm 91:4; NIV). Psalm 91 has been one of my favorites, dating back to my college days. I read Elisabeth Elliot's book on Jim Elliot by the title Shadow of the Almighty: The Life and Testament of Jim Elliot. The title is taken from verse 1: "Whoever dwells in the shelter of the Most High will rest in the shadow of the Almighty" (Psalm 91:1; NIV). God does not always shield us from extreme suffering and death, but will shelter us under his wings from eternal death for eternity.
Jim Elliot and four other missionaries were martyred by the feared Auca tribe in Ecuador. Elisabeth Elliot later returned to serve as a missionary among the very people who killed her husband and his friends. Amazingly, the Aucas came to experience forgiveness and love through eternal life-giving relationship with Jesus.
At first glance, it's hard to compute how the slain missionaries' story connects with this psalm. All I know from Scripture is the same God who provides refuge for people under his wings is the God whom Jesus tells his followers sent out on mission that their heavenly Father knows even when a sparrow falls to the ground: "Are not two sparrows sold for a penny? Yet not one of them will fall to the ground outside your Father's care. And even the very hairs of your head are all numbered. So don't be afraid; you are worth more than many sparrows" (Matthew 10:29-31; NIV). Therefore, they should not fear those who kill the body, but cannot touch the soul (Matthew 10:28). They should take comfort from knowing they are in God's eternal care. God shelters them under divine wings.
The therapist's statement about taking Christopher under her wings got me to thinking about birds. Did you know that the chicks of Common Loons stick close to their parents? Their parents also stick close to them. An article at the National Audubon Society noted the following:
While viewing a pair of Common Loons on a small lake, I realized one had a bulge in its wing. Out popped a tiny, brand-new chick, bobbing on the water like a cork. After the family leaves the nest, parents' literally take the young under their wings, to brood and protect them. As the babies grow, turning from dark to light, they spend a lot of time riding on their parents' backs. They also learn to hunt: In what appeared to be a training session, I watched a chick drop a fish too big to swallow, only to be offered it again by the parent.
My son depends on so many people right now in hopes of rising up from his bed. Along with the therapists and nurses, my family and I care for him in a variety of ways. We will do whatever it takes moving forward: brooding and protecting him under our wings, placing him on our backs, if need be, scooping up the food he cannot swallow and giving it to him in whatever way digestible, until he can take care of himself again.
We pray that Christopher will respond again and again and in increasing measure to prompts, no matter how non-linear his recovery proceeds. We also take comfort from the fact that we are not alone in caring parentally for him. The therapist said she also has a son in addition to saying that she and her colleague have taken Christopher under their wings. He has a special place in their motherly hearts.
God has a Son and God has a special place in his heart for Christopher, too. Like a mother hen who beckoned Jerusalem to return (Matthew 23:37-39), God the Father has a special place in his motherly heart for you as well. May we trust in him. Life may not be linear. But we can rest in knowing that God sees a sparrow fall, that God knows what is going on deep inside a traumatized brain, and that God numbers all the hairs on my son's head, and your heads, too (Matthew 10:30). May we all find refuge under God's wings amid trauma. Rest in the shadow of the Almighty, Son. Rest, rehabilitate, and rise again.