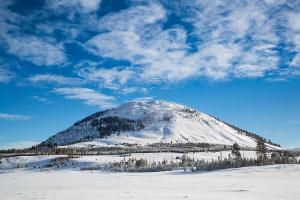 So many of us experience the blues over the holidays. How do we turn painful emotional triggers into prompts of comfort and hope? I am slowly learning how to answer this question that is often at the front of my mind most days and nights. Christmas Eve and Christmas Day were by no means exemptions. In what follows, I will reflect on how I sought to turn holiday blues into blue skies even on rainy and gray days here in the Pacific Northwest.
One of the highlights of Christmas Eve and Christmas Day was visiting my son Christopher at his rehabilitative care facility. Of course, we would much rather celebrate Christmas Eve and Day with him at home. But given his traumatic brain injury, his care facility is the best possible place available to us where he can heal. We are so grateful it is close by. In one sense, it has become a home away from home since home is where Christopher is.
Christopher appeared to fall asleep soon after we arrived yesterday. Perhaps our presence relaxed him, or maybe I am just that boring. In any event, we were glad to see him rest. There were occasions when he contorted his face in apparent pain. However, Christopher looked so much better after staff came and attended to his needs. On the way home, we spoke of the great variety of facial expressions Christopher has and how healthy and whole his face looked yesterday when he was resting. We hang our winter caps and coats of hope on God and any sign of possible healing.
I gave thanks yesterday for the many people at Christopher's facility who tend to him in various ways. The Jewish caregiver about whom I wrote a few weeks ago, whose mother escaped Nazi controlled Holland with the help of Corrie Ten Boom and her family, offered me one of the festive cupcakes he made for staff. He came in long before his shift started on Christmas Day. He and I talked for a while behind our N95 masks, while standing in the entrance way. He is a brilliant conversationalist. My son's nurse is also very agile in conversation. While going about his work, he engages patients and family members with dignity and respect. I am thankful for these two new friends, as well as two of the residents who sit outside in their wheelchairs all seasons of the year. They are like greeters for the facility, even though no one comes to visit them. They tell me they are thinking of Christopher and praying, hoping, and believing for his recovery. They are relational gifts at Christmas. Rather than allowing their own sense of isolation and loneliness and fears over COVID to overwhelm them, they consider amply the wellbeing of others. I am also grateful for these two new friends and was able to get one of them a mocha from Starbucks before it closed yesterday. She was very thankful, as was I.
We purchased the audiobook version of Darkest Hour: How Churchill Brought England Back from the Brink by Anthony McCarten as a Christmas present for Christopher. We played it on his tablet that my friend CJ Young gave as a gift to help stimulate his brain with music and words. Christopher loves history and I love the movie version of Darkest Hour starring Gary Oldman. Churchill was a wartime prime minister, Christopher a wartime patient, and I a wartime dad. Churchill is such an inspiration, as are the words he spoke at Harrow School in 1941. I quoted them in a post earlier this year titled "Don't Stop Now. It's Never Over at Halftime." I tell them to Christopher and myself time and again. Here they are for your consideration:
"never give in, never give in, never, never, never, never-in nothing, great or small, large or petty — never give in except to convictions of honour and good sense. Never yield to force; never yield to the apparently overwhelming might of the enemy."
The closing lines from Lord Halifax in the movie Darkest Hour puts so well how powerful Churchill's words were: Churchill "mobilized the English language and sent it into battle." JFK used that line to describe Churchill's powerful use of words: "In the dark days and darker nights when England stood alone — and most men save Englishmen despaired of England's life — he mobilized the English language and sent it into battle."
Churchill's way with words and his unconquerable character that embodied them motivate and mobilize me. I am learning to refuse to give in to despair and self-pity, no matter how great or small, no matter how large or petty the issue before us. I pray that I will refuse to give in to force, no matter the might that weighs against us. May I only bow the knee to convictions of honor and good sense, as we care for Christopher.
Damaged emotions cause so much pain. Emotional triggers involving a sense of helplessness, loneliness, and meaninglessness can overwhelm me. I dare not pick at scabs or open wounds but cleanse them with constructive thoughts and actions that serve as prompts for healing. Rather than live in a fantasy and agonize over the impossible like bringing Christopher home for holiday dinners right now, I look to make the most of what is possible in the present moment. Rather than grieve over who Christopher and we can't see this holiday season, I thank God for those we can see, like the friends and care givers at his facility. Rather than throw in the towel over what has transpired, I replace the washcloth towel drenched with secretions with a new one and find ways to stimulate Christopher's brain.
These are some of the ways I am trying to stimulate my emotions and turn the blues into blue skies over the holidays. Speaking of blue skies, the sun just made a rare entrance here in the wintry Pacific Northwest. No matter how long it lasts, I'm grateful for the visit and will play The Beatles' "Here Comes the Sun" for Christopher on his tablet today in celebration of the sun's appearance.
You can read the various posts about our unfathomable journey with Christopher and TBI here at this link.