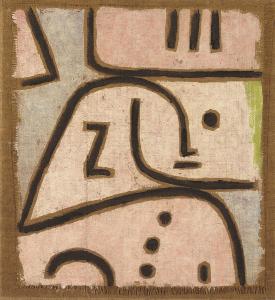 I remember a leader in my Anglican church back in London many years ago say, "People find most difficult to give toward that which they want most." Perhaps everyone wants communion, but we often settle for commodification.
What does communion entail? What does commodification signify? Let's start with the latter. I will draw from pop culture to answer the first question. In the Netflix television series Ozark, a drug lord reacts to a business associate who appeals to their partnership after a harrowing ordeal. He blows up and says that they are not partners. Rather, he owns her. That's commodification. It involves treating persons as things to use.
So, too, is the decision of two friends to start having sex with one another in Friends with Benefits. One of the characters says that there will be no place for an intimate relationship involving emotions. It's just going to be about sex. To be quite honest, that's easier said than done.
One last example is the dinner table scene in the comedy, Talladega Nights. The race car driver (played by Will Ferrell) prays to cuddly baby Jesus with diapers that are golden fleeced. He takes it as his right to pray to this version of Jesus because he wins all the races and wins a ton of money. He prays to him to win more races and make even more money. In each of these scenarios, the characters in question use other persons, even Jesus. They treat them as things and instruments to their own advantage. That's commodification.
Commodification entails such dynamics as reducing other persons to objects to use as a means to one's own ends. More could be said about this problem, which is in the air we breathe and the water we drink in contemporary society. But I will save further reflection for another post.
What about communion? What does it entail? In what follows, I will again draw from pop culture to answer the question. I find a communal outlook on life on display in Schindler's List. The hero of the story doesn't start out heroic. He's a businessman out to make a profit during the Nazi reign of terror. However, he is undone by the plight of the Jews and turns his factory into a humanitarian enterprise to save countless lives. In the end, he agonizes that he could have given even more of himself and his possessions to save even more lives. He's not using Jewish people. He spends himself for their sake. That's a communal outlook on life.
Schindler's List is based on a true story. The Lord of the Rings is fantasy, but its mythical portrayal of heroic individuals like Aragorn and the elf princess Arwin speaks to what is most true, good, and beautiful. Arwin is willing to sacrifice her immortality as an elf for mortal marital life with the human Aragorn. That's commitment and devotion. That's a communal outlook on life.
Last but not least, consider the movie The Mission. A tribal people in South America, enduring European colonialism centuries ago, spare the life of the slave trader who had captured and sold into slavery many members of their families. Their incredible forgiveness and compassion transforms him, whereby he becomes a Jesuit missionary who gives his own life for opposing the colonizing forces that seek to strip them of their land. The tribe and missionary's outlook on life is communal, which involves care for another person's wellbeing as an end in themselves, not just for how it benefits their own wants and needs. More will be said about communion in future posts on this theme.
Where do you find commodification and communion reflected in films, television shows, music videos, and the like? How about in real life, whether in relation to God, other humans, and the world at large?