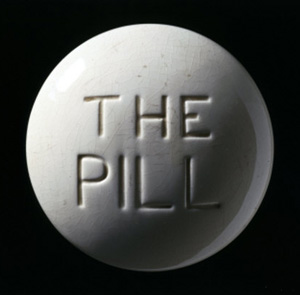 Comments are still a little bit in flux here.  Because Disqus was causing problems, it's been stripped off and we're back to plain old wordpress comments until things get sorted out.  On the plus side, this means that all the previously vanished comments are back!
Oh, and speaking of comments, today I want to point you to a conversation that's going on over at Marc's Bad Catholic blog here at Patheos.  Marc wrote a post called "10 Reason the Pill Sucks" and, although I disagree with several of the listed reasons, my epidemiological background makes me focus on claim one: The Pill doubles a woman's chance of breast cancer.
It's always a bad idea to cite only the percent increase in risk, especially if you're talking about a rare disease.  It's done all the time, even by science journalists, and it's always misleading.  Here's why.
Imagine there's some disease that naturally occurs in 20% of the population.  If a certain exposure doubles the risk, 40% of people exposed will get sick.  Yikes!

Or imagine a disease that naturally occurs in 0.02% of the population.  If a certain exposure doubles the risk, 0.04% of people exposed will get sick.  Depending on what you're using the exposure for, it may not be worth it to give it up.
Talking only about the percent increase in risk (which you may also see referred to as a twofold or n-fold increase) doesn't help me make accurate choices to mitigate risk.  I need to know what the risk normally is, without the exposure, so I can think about the magnitude of the increase.*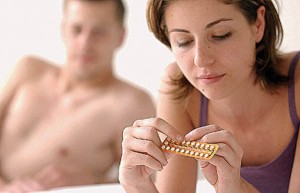 The best way to talk about increased risk is just to tell me the baseline incidence rate and then the incidence rate among exposed people.  It can also be helpful to talk about the
population attributable risk
– a way of estimating how many cases of the disease wouldn't exist if it weren't for the exposure.
You'll notice, after all this stat talk, I still haven't weighed in on the question Marc originally brought up – whether the risk of breast cancer conditional on hormonal contraception use is too high.  To a certain extent, that's a subjective question — individuals may weight the positive effects of the Pill differently and have different risk tolerances.  But there's no way to get into that discussion until you have better risk parameters on hand than percent increase.
I said all of this in the comment thread of Marc's post, so you can see some of the responses there or discuss his other reasons for being anti-contraception.
*[One commenter on Mark's post thought the doubling number was helpful because it could just be applied to the usual estimates of breast cancer incidence.  I went through the paper fulltext and found that the doubling only applied to one subtype of breast cancer (triple negative).  All the other kinds they looked at had no significant increase in risk.  I have no idea what the incidence rate is for the triple negative subtype, so the doubling number is still not helpful.
This confusion highlights another flaw in citing percent increase; people may become confused about what incidence rate it applies to.  Always cite your baseline.]