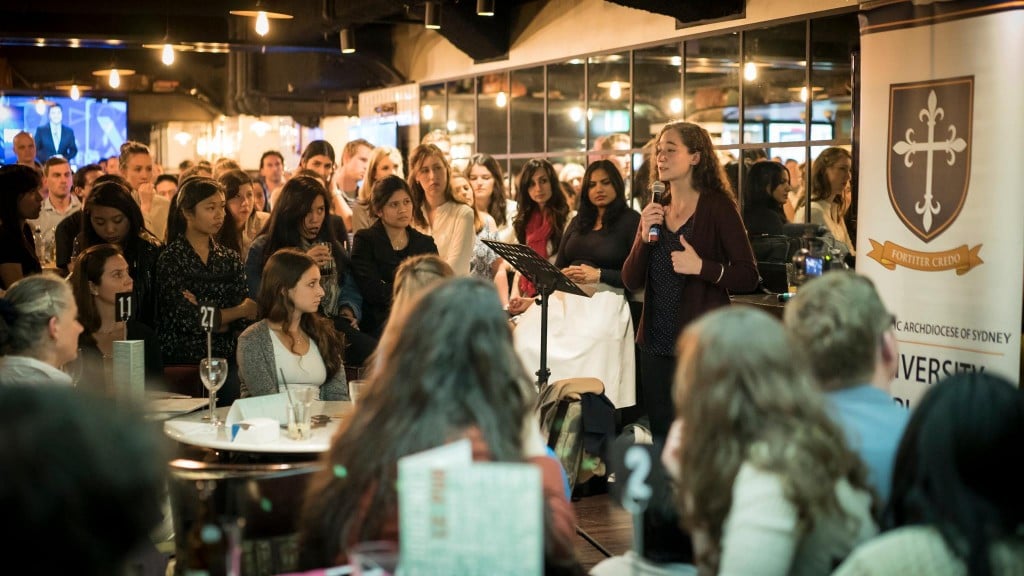 While I was in Australia, I had the pleasure of speaking at a Theology on Tap in Sydney.  This was the first talk I've done specifically on my book, Arriving at Amen: Seven Catholic Prayers that Even I Can Offer (out next week!) and I had a great time talking about my approach to prayer and fielding questions from the 400 people in attendance.
My talk, which includes me doing a cha-cha basic in order to explain how I learned to pray the rosary, is below.
Sydney's Theology on Tap group also taped the questions and put them up, too.  Q&A tends to be my favorite part of a talk, since I get to think new thoughts in response to people's particular needs.
If you want the chance to come out and ask questions of your own, I'll be coming to DC, NYC, and Boston as part of my book release.
Washington DC: May 13th – Speaking at the Catholic Information Center (details here)
New York City: May 26th – Speaking at First Things (details to come)
Boston, MA: June 2nd – Speaking at a Theology on Tap (details to come)
If you'd like me to turn up in your neck of the woods, see if you can find a parish or a group to invite me!
And if you're waiting for the Ideological Turing Test answers, all the surveys remain open this week.  Tell your friends (esp as sample sizes are a little low for the last couple questions).