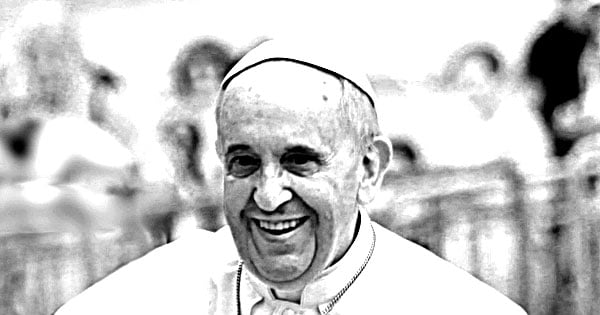 As the hullabaloo over Pope Francis' visit to America reaches a fever pitch, it's important to keep in mind some sobering realities about the organization he leads.
The Pope has been widely lauded for his seemingly revolutionary statements, such as:
"Who am I to judge?"
"there is no Catholic God"
"when God looks at a gay person, does he endorse the existence of this person with love, or reject and condemn this person? We must always consider the person."
"How I would like a church that is poor and for the poor"
"Proselytism is solemn nonsense, it makes no sense."
But these missives are little more than symbolic gestures entirely devoid of meaningful and substantive change. They're reminiscent of a slick politician who promises hope and change in order to please his constituency, but behind the scenes continues to conduct business as usual.
And the Catholic Church is a business, one with enormous power. In America, the Catholic Church has 74 million members, employs 1 million people and spends $170 billion yearly. And that's just in the United States. World-wide there are some 1.2 billion Catholics and vast financial resources.
But the size and power of the Catholic Church isn't necessarily cause for alarm. What is troubling are many of the beliefs espoused by the Church, beliefs that are fully supported by the Pope and which every Catholic, whether they like them or not, are supposed to believe. These aren't obscure bits of theological ephemera, they're essential dogmas of the Catholic Church.
Let's remember that the Catholic Church believes:
Pope Francis is probably a great guy, and I have no doubt that his heart is in the right place, but let's not fool ourselves into thinking that the Catholic Church has undergone some sort of radical transformation under his leadership. Instead, let's remember that those who applaud the Pope are lending implicit support to all that the Catholic Church represents, including pervasive cover-ups of rampant sexual abuse, on-going condemnation of birth-control and reproductive rights, and the continued marginalization and exclusion of LGBT people. Until those things change — and don't hold your breath for that to happen — I'm not going to be cheering for the Pope, and neither should you.
---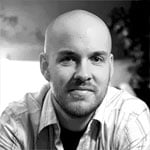 Dan Wilkinson
Dan is the Executive Editor of the Unfundamentalist Christians blog. He is a writer, graphic designer and IT specialist. He lives in Montana, is married and has two cats.