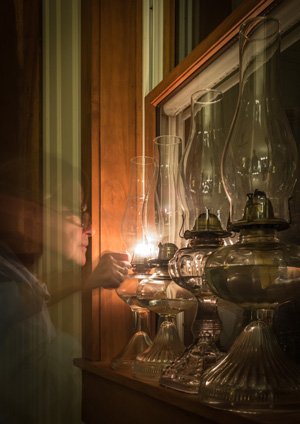 This guest post is by Jill Crainshaw.
What if there isn't enough light?
The question became an earworm one morning after I skidded across the internet and ran into an intriguing sermon by Father Sean Mullen titled: "Is There Enough Light?"
Is there? Our world has been bedazzled quite enough by sparks and sparkle, glitter and glitz. But what about light, the hope-fueled kind our groaning eyes scan the darkening skies in search of during the season of Advent. We so need it—genuine luminosity—in places where spears of violence have extinguished the sun and fear has chilled even children's bones. We need light and a lot of it to show us the way down the perilous paths that seem to stretch out before us.
Many Christian communities will hear words from Isaiah 2:1-5 on this First Sunday in Advent. A promise in these verses from the Advent lectionary is that swords will be beaten into plowshares and spears into pruning hooks. After making this seemingly absurd prediction, the poet calls out across the centuries: "Come, let us walk in the light of God!" What a fierce and fiery light God's light must be to be able to bend swords and spears so that battlefields become feast-making fields. This is Advent light? How are we to walk in such a light?
Perhaps "Will there be enough light?" is not the right question for our uncertain times. A more vital question to ponder may be how we, as God's plowshare people, can find the courage to walk in and with God's intense and life-altering light? How can we work with God to keep God's light—genuine, fierce, love-illumining light—burning in our lives? And how can we share God's light with all those we meet as together we make our sometimes stumbling, sometimes dancing way toward the mountain of God's house?
Light,
the angel-sparked kind they say
startled keeping-watch
shepherds in the fields
all those years ago–
did we relegate it
to the attic along with
the olive wood crèche
from the Holy Land
Mama bought at Biltmore House
in Asheville, North Carolina
that year to put on
the piano but that is
now missing its wise people?
That shepherding light–
is it little more than
a relic from dimmer days
before electric stars studded
the night skies,
when we knew
we needed at the ready
oil-drenched wicks,
trimmed and burning,
to spread light out
upon sable-saturated shores?
Is that light just
a quaint idea crooned
by somnolent voices repeating
old Christmas tunes
about holy nights suspended
over a longed-for little
town that is noisy now
with elusive peace as a strategic goal?
We need unfeigned flashes
for these days when
dependable power is out
and we are left in cold
twilight places where
seeing is surviving
the unanticipated abyss.
Picturesque promises won't do
in a world of portraits
war-painted in blameless blood
and undrinkable oil.
How did we let ourselves
get hoodwinked by
fluorescent foolishness?
Turn out the lights!
Right here,
now,
upon a midnight
clear
somebody strike a match,
light a lamp, keep it fiery
hot enough to melt swords
and gentle warm enough
to thaw icy hearts.
See, there it is
as the angel told them
all those years ago.
An obligato flame flickers
just ahead where the
half-spent day
gave up the ghost–
but we cannot
give up.
Let us turn our feet toward
the light and go
one more time
upon our way.
---

About Jill Crainshaw
Jill Crainshaw is a PCUSA minister and Blackburn Professor of Worship and Liturgical Theology at Wake Forest University School of Divinity. She is the author of several books on worship and ministry.