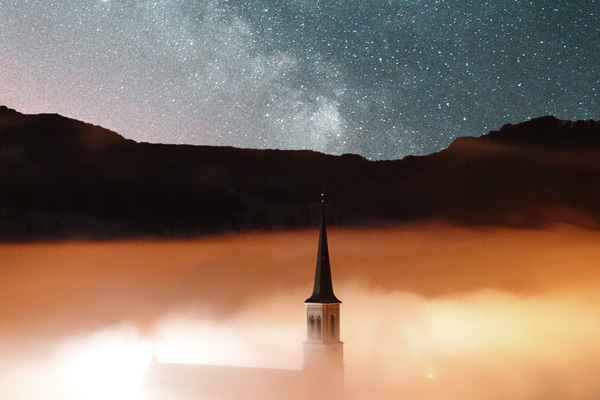 The question we're asked most frequently, both on our Facebook Page and on our blog, is "how can I find an Unfundamentalist Church?"
Since UC isn't an actual church or denomination (we're simply an informal group of like-minded Christians), we can't refer you to our nearest local franchise. But we can point you in the direction of churches that are likely to share a similar set of beliefs about Christianity.
Of the major denominations, we recommend checking out Metropolitan Community Churches, The Episcopal Church, The United Church of Christ, The Evangelical Lutheran Church in America, and Unitarian Universalist churches.
Of course, specific congregations vary as to how much they align with "unfundamentalist" or "progressive" Christian beliefs. After all, a church is no more (and no less) than a reflection of the beliefs and priorities of its leadership and its members. So, some churches within those denominations are more Unfundamentalist than others, and many churches outside those denominations are also quite Unfundamentalist.
Though it might seem challenging to find out where a church stands on a wide variety of theological and social issues, there's a handy shortcut: if a church is welcoming and affirming of LGBT people, then they are likely to also share many other beliefs in common with Unfundamentalist Christians.
Regardless of whether or not you're LGBT, the searchable directory at GayChurch.org is great resource for finding churches that are likely to be Unfundamentalist.
Finally, we'd love to hear from you:
If you consider your church Unfundamentalist, please feel free to mention it in the comments below and we'll list it at the end of this post.
If you're looking for a church in a certain area, let us know (either in the comments or via our contact form) and we'll do our best to crowd-source some options.
And, if you've moved on from formal religious observance, but still want to get together with people of similar beliefs, we'd love to promote the first Unfundamentalist Christians MeetUp … who's going to be the daring UCer to organize it?
Requests
We currently have requests from readers for church recommendations in these areas:
Northwest Florida: Destin/Santa Rosa Beach area
Hastings, MI 49058
Denver, Colorado (see responses below)
Evansville, Indiana
Weatherford, Oklahaoma
Niagara (near Buffalo), Canada
Recommendations
We've received these church recommendations from our readers:
Denver, Colorado area
Lakewood, Colorado
St. Paul's
Jacksonville, Florida
St. Johns Cathedral (Episcopal)
Chandler, Arizona
Valley Unitarian Universalist Church
St. Louis area
Trinity Episcopal Church
Goleta, CA
Cambridge Drive Community Church
Birmingham, Alabama
Disciples' Fellowship
Franklin, Tennessee
GracePointe
Omaha, Nebraska
First United Methodist Church
Minneapolis/St. Paul metro area
Walker Community UMC
Hennepin Avenue UMC
Westminster Presbyterian
Central Lutheran
St. John the Baptist Episcopal
Spencerville, Maryland
Cedar Ridge Community Church
Raleigh / Durham, North Carolina
Pullen Memorial Baptist Church in Raleigh, NC
The Congregation at Duke Chapel in Durham, NC
Binkley Baptist Church, Chapel Hill, NC
St. Luke's Episcopal Church in Durham, NC.
Charlotte, North Carolina
Watershed
Alpharetta, Georgia (northern Atlanta suburbs)
Church of the Savior UCC
Chester County, Pennsylvania
St. Paul's United Church of Christ in Exton
Victoria, British Columbia, Canada
Christ Church Cathedral
Oak Bay United
Cadboro Bay United
St Philip Anglican Church
The Abbey
Barrie, Ontario
Vox Alliance
Guelph, Ontario
Sugarbush Christian Church (Disciples of Christ)
Winnipeg, Manitoba
St. Chad's Anglican Church
Hillingdon, UK
St John the Baptist Church
Photo via Unsplash.
---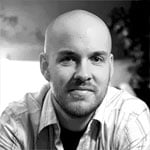 Dan Wilkinson
Dan is the Executive Editor of the Unfundamentalist Christians blog. He is a writer, graphic designer and IT specialist. He lives in Montana, is married and has three cats.