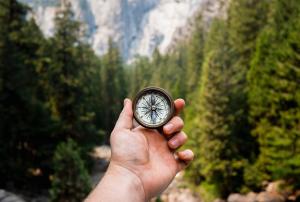 Knowing
I am a high-emotion type of person. I am always talking about how I am feeling as if it is the end of the matter.
One of my dearest friends, Michael, often challenges me on this. When I tell him I'm not feeling close to God, he says, "Ok, but you know He is close, right?"
It always stops me in my tracks. Yeah, but….
I really don't have a reply. It works the same with our relationships. At a certain point, our emotions stop running so consistently high because our intimacy is not as new as it once was. This is often when we bail. We're addicted the feeling of newness, like a kid wanting candy, not realizing his true affliction is a lack of nutrition.
I know my wife loves me. I don't feel it, at least not intensely, every single moment. It has become too normalized for that. But normalization is a beautiful part of intimacy. The air I breathe has changed. Even when I have trouble feeling it, I know it to be so.