All over the world, as part of the tradition of January 1st, people are resolving to do better, to be better. But it never seems to last, does it? There are very specific reasons our New Years pledges dissipate before the turn of Spring and at least four easy things we can do to turn the tide.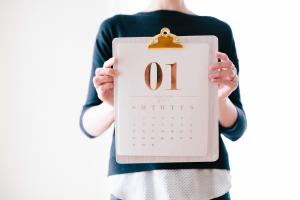 1) Why
New Years Day is my favorite holiday. There are no presents, no big commercial firestorm. Just the promise of tomorrow. It is the holiday of hope. There is a nagging suspicion within each of us that we might be something more. The turn of the calendar is a socially-recognized time to acknowledge this and make an attempt at improvement. The turn of the calendar is an event, an altar, a milestone. And we want to be better in time for the next milestone. We want to improve our speed before the next checkpoint. And so, passing this one is a reminder of who we are and who we might be.
That said, our resolutions are half-hearted. We don't know how to "be better" and so we settle for easy targets. Weight Loss comes to mind as an example. We have never really taken the time to consider what better actually means. Healthier is obviously better. We want to feel good. But then, when our diet doesn't feel good, we abandon it because it is not serving our makeshift goal.
We aren't willing to see our resolutions through because we don't really know what we want.
The first tool toward a successful resolution is to understand why you are resolving to do something different. Why are you setting this goal?
In order to protect ourselves, we have developed piles of debris to keep us from being vulnerable, even with ourselves. Exploring the deep values that feed your desire to be better will connect you to the heart of your longing for change. You don't really care about loosing weight! You care about belonging or safety or freedom or purpose. If you can discover your true motivation, you are much more likely to commit to actions that will serve that value.