There is nothing quite like traveling together. For most couples, it gives a focused time to be with one another that can be challenging during day-to-day living. But many people leave their vacations more exhausted than when they left. Many spend their time away at each other's throats.
Kylie and I travel all the time. Probably too much. We travel for work and for fun. And we have discovered that traveling together has its unique pitfalls and opportunities. Here are a few lessons we have learned.
1) Celebrate
Traveling takes your relationship into a unique context and a unique set of circumstances. One of the things we have learned is that it is important what kind of perspective and posture we take toward traveling.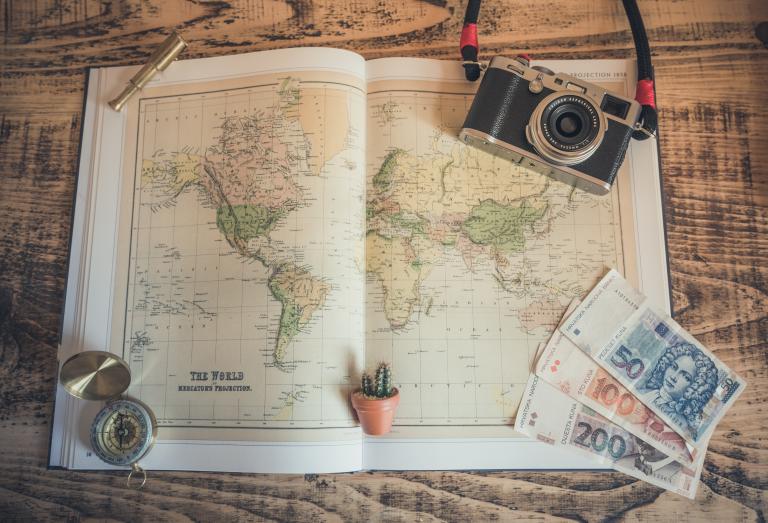 Traveling is a celebration of your relationship. Like a party at home, you have to be prepared for it to end. One of the saddest things we hear a lot is people lamenting home. It doesn't help your return home and it doesn't help your time away either. Time away is a brief celebration. It is not a break from life, much less an escape from it. Your time away and time at home need not be enemies. Different is diversity. And diversity strengthens relationships.
That being said, you can make the most out of traveling together by making careful plans about what to do together. How to celebrate. If you have a 
THERE for your relationship
, make plans that celebrate what your relationship is and aspires to be.
One of the things that plagues time away is that everyone has expectations about what it is going to be like. Your vacation is not immune from the Project Mood Curve. This can derail a vacation or can be used to enhance it. Talk honestly and openly, even if you're not sure what you want to do. Just talk it out. Let your vacation be a celebration in communication.