Little Drummer Boy is one of the most recognizable Christmas songs in modern culture. It speaks to the heart of what Christmas is about. The heart of what it really means to be human.
When I was a kid, I thought the part that went "pa rum pum pum pum" was some sort of language. I thought it was saying something I did not understand. And I guess it was. Just not in the way I imagined. Those words are the sound of the drum. It is interesting that the lyrics mimic the sound rather than just a drum beating. Something that confused me as a kid.
Reason for Season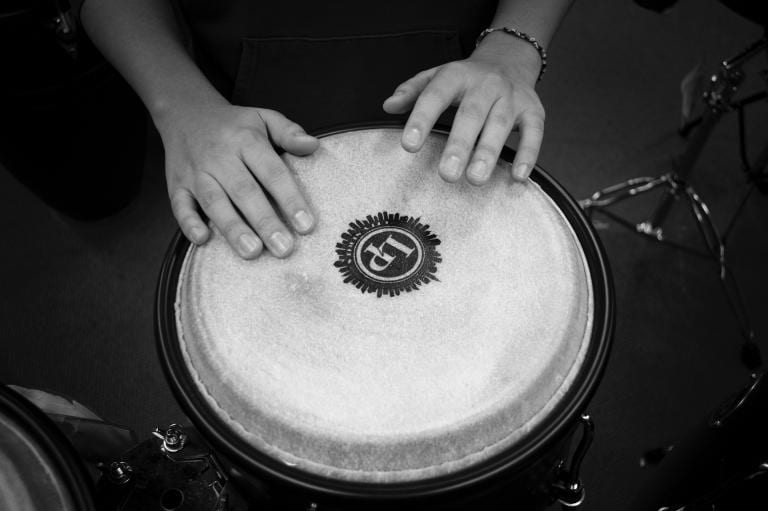 The song "Little Drummer Boy" is a song about a boy who describes himself as "also poor". He is approaching the manger, looking for a gift to bring to the newborn Christ. But he has nothing of substance to give.
Except the sound of his drum. A friend asked me recently if I could learn to play any instrument what it would be. I answered drum. And when I did, I was picturing myself rocking out, breaking into an unruly sweat. But the Little Drummer Boy plays his drum in tranquility, a step away from silence. The song is slow, contemplative.
Me and my drum.
Almost like a heartbeat.
I think the reason the song resonates with us is because we are all searching for exactly what the Drummer Boy is searching for. We are looking for a gift to share. For something that makes us who we are. Pa Rum Pum Pum Pum.
The Drummer Boy brings to the Savior of the world all any of us can bring. Our very lives. Who we are. What we can do? Sure. What matters to us? Much more emphatically! The song Little Drummer Boy is about humbly offering all we are, living out of the simple joy of our simple gifts, and understanding that we were meant to play not just for ourselves but for our King.
Finding the Drum
The problem for most of us is we don't know what our "drum" is.
Here is the fascinating thing: the Drummer Boy doesn't seem to get it either. He says he has "no gift to bring". All he can offer is the heartbeat of his instrument: pa rum pum pum pum.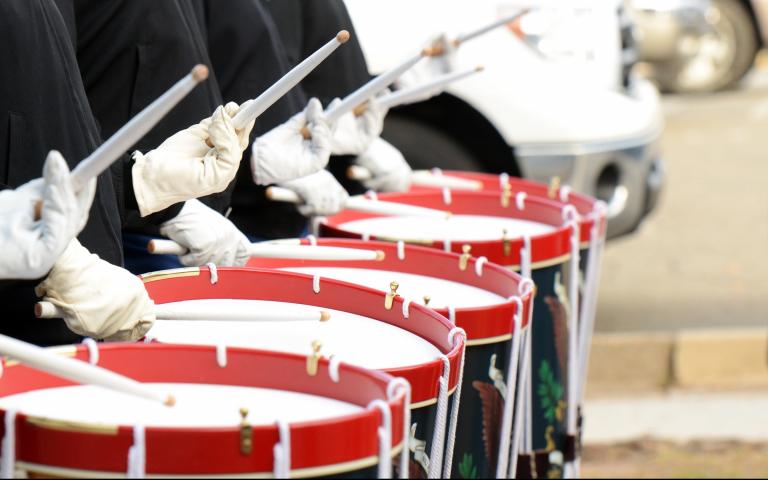 The same is true for us. Our "drum" is not what we are good at. The Drummer Boy does not blow them away with a concerto. He just "plays", that simply melodic tune. It is gibberish and confusing, yet somehow it is right and true. The way that music is.
Your "drum" is not your intellect or your good looks or the way you throw a curveball. It is not your wit or your writing or the way you make money. It includes all these things. But it is also more. Indescribably more.
Mess and all, confusion and all – you are who you are. Your drum is you, the very essence of a unique human. On this earth in search of the right tune. Trying to play your instrument well. Trying to find an audience worth playing for, who will accept and appreciate your playing for the mystery it is.
Christmas is about our drumming. To what beat do you drum? How do you drum? For whom? These are not idle questions. They are not hypothetical. They are the very reason you are alive.
Pa rum pum pum pum.