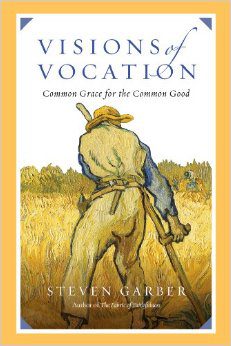 InterVarsity Press has recently published Visions of Vocation: Common Grace for the Common Good:
Is it possible to know the world and still love the world?

Of all the questions we ask about our calling, this is the most difficult. From marriages to international relations, the more we know, the harder it is to love. We become cynics or stoics, protecting our hearts from the implications of what we know. But what if the vision of vocation can be recovered—allowing us to step into the wounds of the world and for love's sake take up our responsibility for the way the world turns out?
Read more, purchase the book, write a review of it, and read others' reviews here.