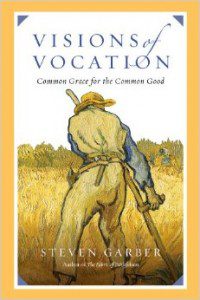 This excerpt from Steve Garber's book Visions of Vocation is reprinted here with the kind permission of InterVarsity Press. Stay tuned as we continue to occasionally publish excerpts from the book here at Visions of Vocation the blog. And get the book from IVP at this link!
Justice has to be more than "just us."
Years ago I got a phone call from Gideon Strauss at the Christian Labour Association of Canada, asking if I would come speak to a gathering of union leaders from across the country. Mostly from the building trades, these were folk who argued with their lives for an alternative to the Marxist-influenced trade union practices in Canada. Deeply taken with a vision of public justice, from British Columbia in the west all the way across the provinces to the east, they were time-tested leaders with thousands of workers behind them, knowing that in the perennial tensions between labor and management, justice is more often than not defined as "just us."
I was intrigued, understanding something of their history and vision, but I asked Gideon to tell me about him: "Who are you, and where have you come from, and why do you care about this?" Born into the alienated politics of apartheid in South Africa, he grew up in the same town that J. R. R. Tolkien had generations earlier—but it was not until Gideon entered adolescence that he began to understand the Mordor of his own moment: the moral meaning of apartheid, seeing its horror played out on the streets of his city with his growing-up-into-the-world eyes. Sure that he could not believe what his family and history taught him to believe, he protested, aware that to say no was to severely strain his familial and national loyalties.
How to push back against the injustice of the law? These are hard questions for anyone anywhere. Eventually he entered his country's compulsory military service as a conscientious objector, and his reading drew him into an increasingly wide literature thatoffered him richness and nuance for his deepening vision of engaging the world. Philosophers, theologians, politicians—each one offered intellectual complexity that accounted for the heart of his hopes. Into his twenties he decided to become academically equipped to enter into the professional ranks of those who were now debating the future of South Africa, and he completed a PhD in political philosophy.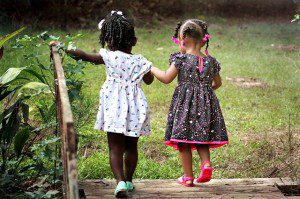 When the long evil of apartheid was declared dead, South Africa as a nation was in a very vulnerable place politically, socially and historically. Who would they now be? How would they now live? Very gifted and passionate people stepped into that moment and gave leadership for what might be the future, beginning with the Truth and Reconciliation Commission. Because of the long horrors of the racial division, people of different races were on all sides of the institutional hatred and violence. If there were to be a new nation, it would have to deal with what had happened, and who had been wounded, before there could be a new day. The truth would have to be told, and reconciliation would have to be achieved.
Gideon gave himself to this for two years, traveling from township to township, translating for the commissioners. Because of his history, he was able to speak the languages that everyone understood, and because of his studies he was able to understand the weight of the words. And so for days upon days he listened to the sorrows of his people, translating their experiences in the first person: "You killed my father," or "Yes, I shot your son." He had to utter the most horrible words imaginable.
As days became weeks and months became years, Gideon came to the end of his ability to say more. To look someone in the eye who has known the most heart-wrenching evil, speaking as if "I was the one," eventually was too much. But for someone like him, passionate and committed in a profound way, what should he do? How to deepen one's vocation and at the same time find another occupation? With his wife, Angela, he pondered the possibilities, eventually deciding to study with J. I. Packer and Eugene Peterson. Reading their books, the Strauss's saw that they both taught at Regent College in Vancouver, British Columbia, "and it was as far from Johannesburg as you can get in the whole world!" So with their two daughters, they moved to Canada, initially for a sabbatical, a rest from their weary life.
While there, Gideon met people and ideas that renewed his vision of what might be done in the world. During his year of study at Regent, he was invited by the Work Research Foundation to join them as their research director, giving leadership to their understanding of the organization and its mission. It was in that time of sabbath that Gideon read my book The Fabric of Faithfulness, seeing its vision for vocations lived out over a lifetime, and it was that reading that led to my invitation to speak to the labor union leaders, committed, all passionate people, but worn down by their long efforts to keep at the vision that had first engaged them.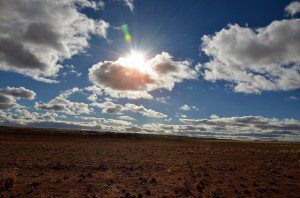 Often the longer we live, the more hardened we become. But sometimes some people still choose to enter in, knowing what they know of the world. Not naive, not innocents, but time-tested and able to step in again. Gideon keeps at it, now more than twenty-five years after his coming-of-age adolescent wrestling with apartheid, finding ways to deepen his love for the complexities of the world, whether they are political, social or economic, whether they are found in the academy, the studio or the church.
After many years of good work in Canada, he and his wife, Angela, moved to Los Angeles, first for her study. She wanted to understand the liturgical life of the church more fully, and entered into a disciplined apprenticeship of study and service. In the surprises of life, the move opened for Gideon a position of responsibility at the De Pree Center for Leadership, named in honor of the visionary business leader Max De Pree of the Herman Miller Corporation. Still committed to thinking through the hardest questions, his work is now focused on developing leaders for vocations within the social structures of the church and the world. Never a romantic, Gideon lives with hope, understanding that to try and try again is the heart of a good life, living between what is and what someday will be.
Taken from Visions of Vocation by Steven Garber. Copyright (c) 2014 by Steven Garber. Used by permission of InterVarsity Press, P.O. Box 1400, Downers Grove, IL 60515-1426. www.ivpress.com