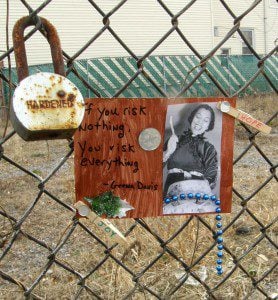 There is no question that Zora Neale Hurston was the first African-American woman to make a significant contribution to anthropology. The famous writer, anthropologist, and folklorist was born on January 7, 1891 in Alabama. Before she had even turned a year old her family moved to the all African-American town of Eatonville, Florida.
Zora Neale Hurston is an inspiration to us all, fighting against all odds to become the woman that we remember today. She is an inspiration to me as a fellow anthropologist and also as a Voodoo priestess. Her book Tell My Horse: Voodoo and Life in Haiti and Jamaica is a must read for anyone interested in learning more about this ancient and powerful religion. Zora took her first steps in the mighty town of Eatonville and that's where we will start today.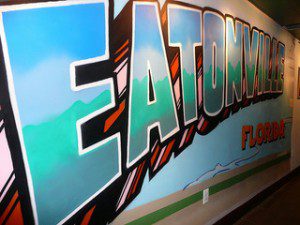 Nestled away six miles north of Orlando, Florida, Eatonville is the "Nation's Oldest Black Incorporated Municipality." The town was settled in the late 1800's by newly emancipated slaves from throughout the Southern United States. Eatonville has the privilege of being the hometown of iconoclast Zora Neale Hurston. Renowned for her work in and among Afro-diasporan people in the U.S., Haiti, and Jamaica. Awhile back I had the fortunate opportunity to travel to the Zora Neale Hurston National Museum of Fine Arts. It is an invaluable resource for African American Heritage whose mission statement is as follows:
The Zora Neale Hurston National Museum of Fine Arts was established in 1990 to provide a place "in the heart of the community" where the public can view the creative works of artists of African descent. The Museum mounts five exhibitions each year, with one reserved for promising artists….The museum's founders recognize that the cultural arts can revitalize a community and be the catalyst for economic development. Thus, "The Hurston," has become a major initiative in the development of historic Eatonville into one of America's premier heritage communities.
Eatonville has definitely become a premier heritage destination. It's most notable event is the annual Zora! Neale Hurston Festival. Honoring and celebrating the life of Zora! herself the festival is a multi-disciplinary event that takes place each year during the last week of January. In the past it has been attended by some serious African-American notables such as: the late Ossie Davis, Ruby Dee, Nzotake Shange, Amiri Baraka, Alice Walker, Danny Glover, Al Jarreau, and Richard Roundtree to just name a few. Clearly this is the event to attend, it draws thousands of visitors each year and has become "One of the 25 Cultural Tourism Success Stories" according to the National Trust for Historic Preservation, 2001. The festival includes workshops, discussions, concerts, exhibits and activities for all ages. A fitting tribute for the woman who said " I love myself when I am laughing and then again when I am looking mean and impressive." We love you too.