A fellow blogger inspired me to do a 12 photo Voodoo Universe year in review for today 12/12. There are so many photos and exciting memories to choose from, and this wasn't easy. They aren't in any particular order, I do so love them all.
I'm a native NY'er so I might as well start in my own backyard. Lon Milo DuQuette is a Pagan legend, it was an honor to stand by him and others as we marched together in September to do what we could to bring awareness to Climate change in NYC.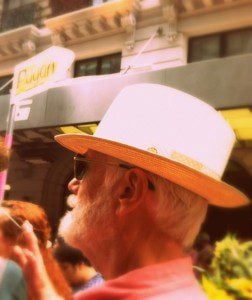 Next is my favorite photobomb of the year … does it count if Don was in his own campsite? I think so, thanks to my friend, another Pagan icon, Don Waterhawk .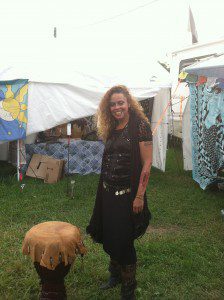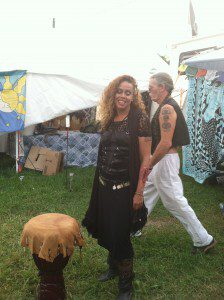 There were very public moments this year and then there were private ones. This Legba veve ceremony at the cemetery was definitely one of the more intensely beautiful private times.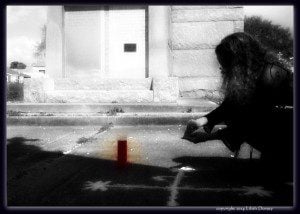 The Sirius Rising Festival Bonfire is always an interesting time. I have been a presenter at this event since it began. This year there were dragons and bagpipes. A hot time was had by all.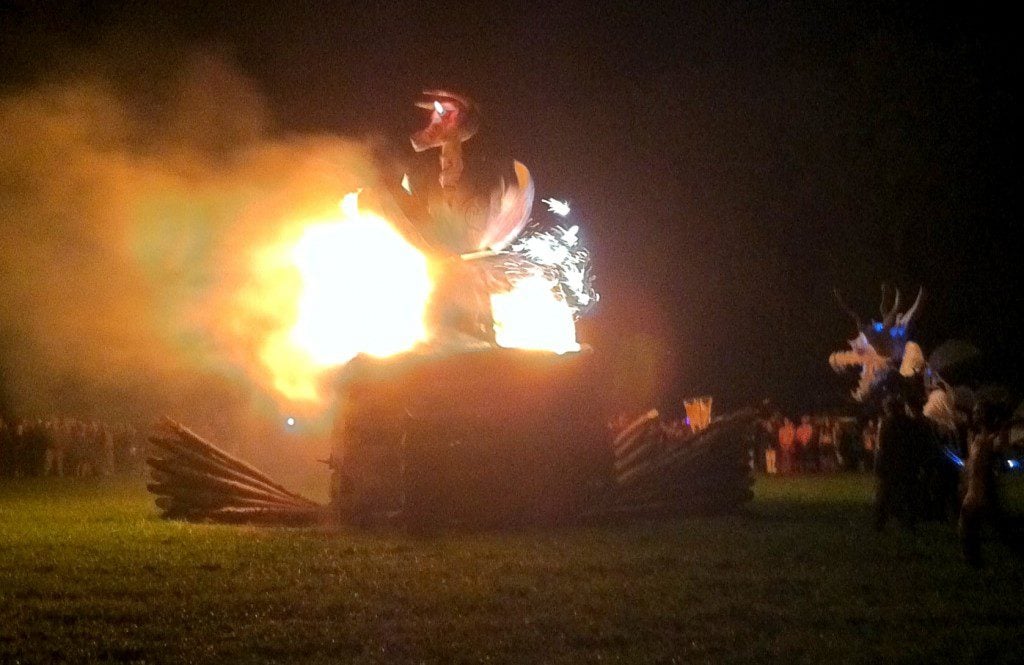 This is another photo from this years amazing Sirius Rising held at Brushwood Folklore Center. This is a vision of loveliness from the spirit ritual.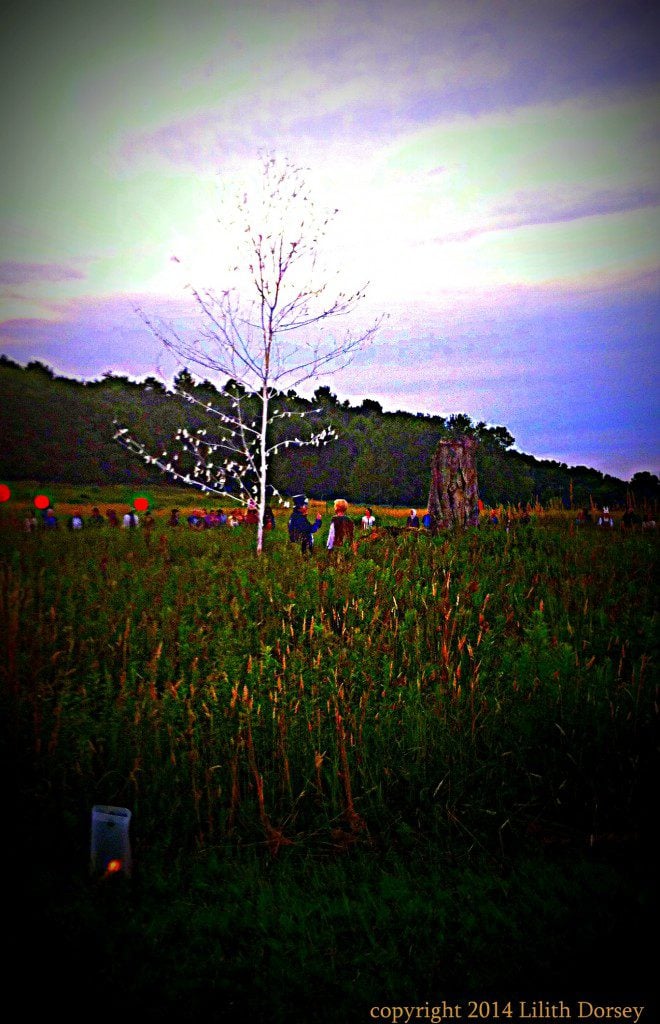 As always I tried to have faith and illustrate that in word, deed, and even in photograph. That's how this picture made the cut !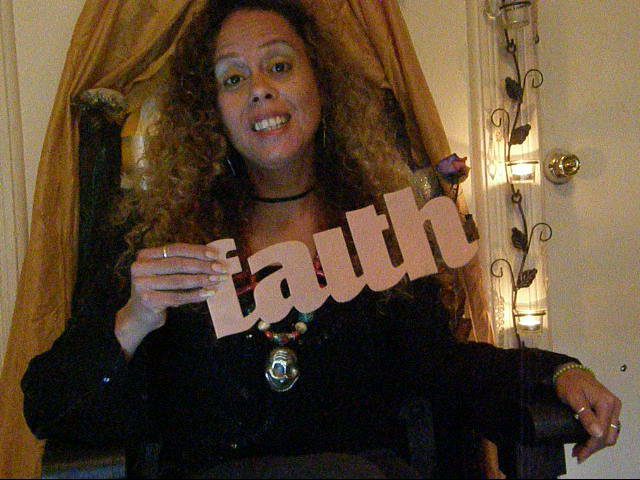 In June we had our St. John's Eve celebration in Brooklyn. Offerings of roses went in the river and we had a BBQ too.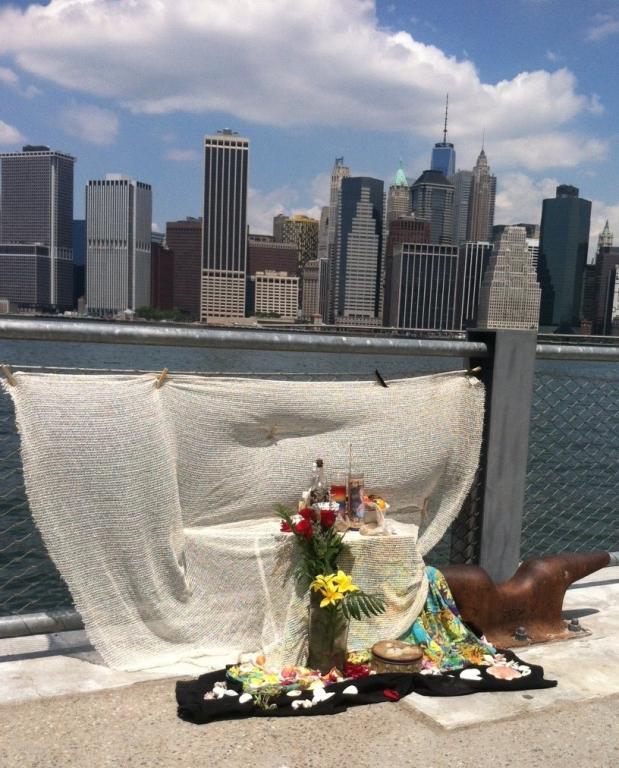 As always there was an endless supply of wonderousness at this years Mardi Gras in New Orleans the city of the dead.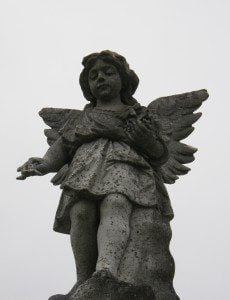 It wouldn't be Mardi Gras without Moms Ball… so here's a picture of my booty!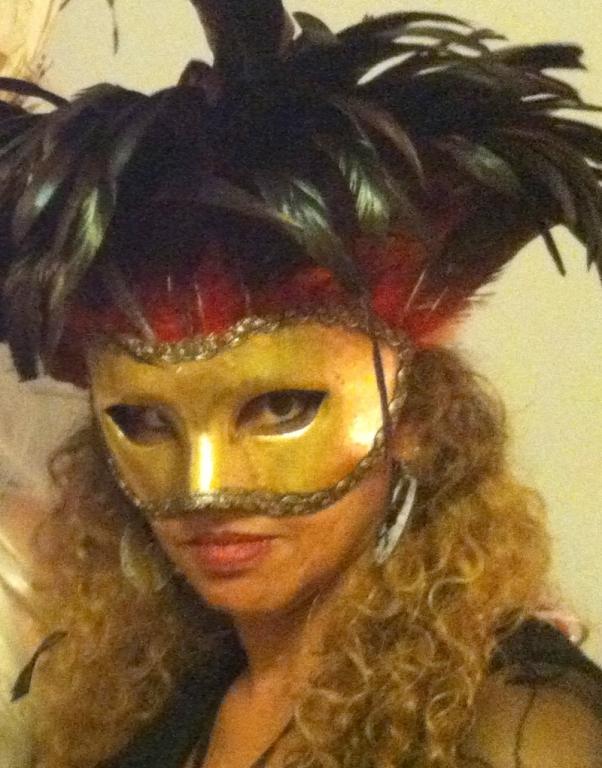 Then there is this picture which I am calling Myrtle Gras. Even though American Horror Story was problematic to say the least – I couldn't pass up this chance. If anyone knows this lovely lady I'd love to give her a photo credit…
To finish it all off there was my favorite, an obligatory picture with Northside Skull and Bones gang. The oldest Mardi Gras Black Indian gang in New Orleans. They are a living inspiration to young and old alike.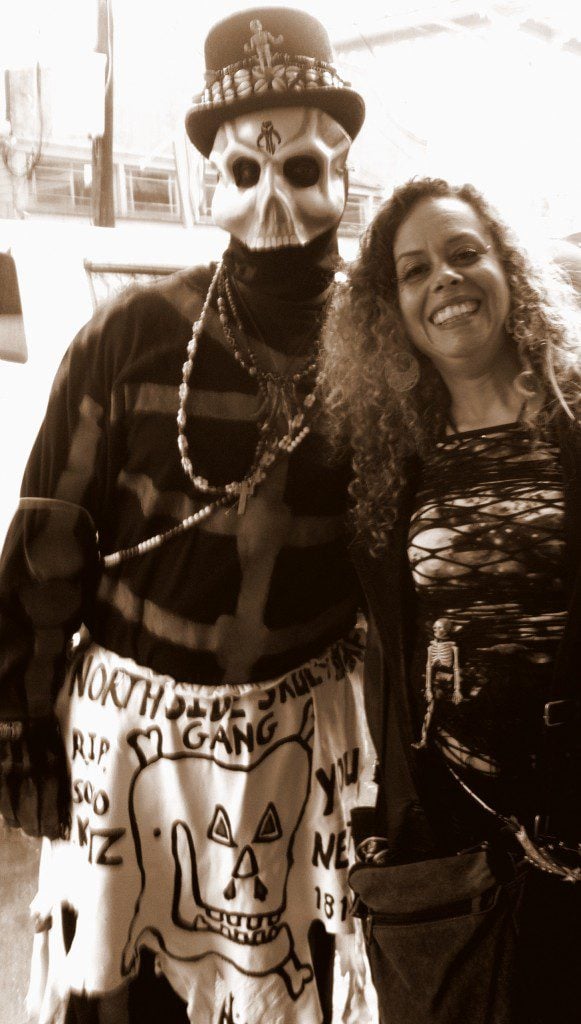 Thanks for looking ! Who knows where the Voodoo Universe will travel to next … stay tuned !