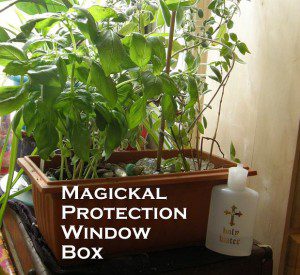 Join us as we make a magickal protection window box using common kitchen herbs like sage, basil, chives and more. You can do this with all of your favorite herbs and plants for protection.  Like it or not, the world can be full of bad things and bad people. Protection magick is always paramount, and this way even your windows have got your covered.
Please watch now and don't forget to share !
Make A Magickal Protection Window Box !