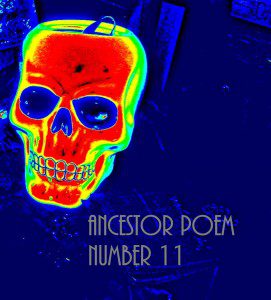 Ancestor Poem Number 11
by Lilith Dorsey's Ancestors
The ancestors tell me 2 write everyday
Even if there are no words,
Or seems like nothing 2 say.
There is always a tale whispered from from the past.
Their days may have been numbered,
But their shadows are never outcast.
There's the story about the smelly banana truck…
Or the penguin on the Brooklyn Bridge…
Swimming in a casino fountain,
Or Bathtub sailing for luck.
These memories go on and on,
Ghostly cries gone amok.
So while the veil in thin,
And the past is in your ears,
Light a candle,
Tell the hopes and the fears,
Cause these will mark the years.