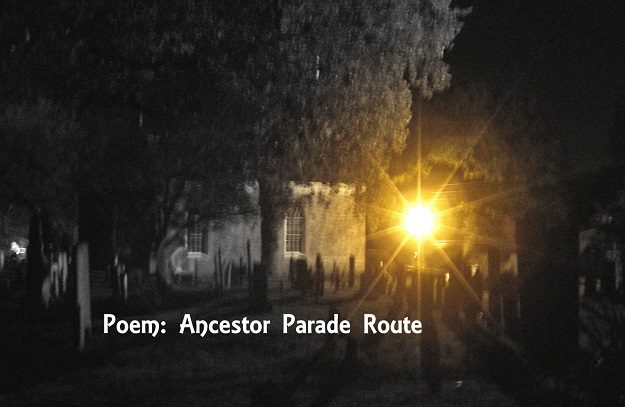 Ancestor Parade Route by Lilith Dorsey
Some words they come to us special
To wipe the tears away.
Others to nail the coffin,
Different ones when they want to play.
They need a dime to buy a lime,
And a quarter to buy some water.
Some daze it's chasing shadows,
Or a hairy eyeball from a shady eye.
Then there are daze with no rhyme or reason,
Know wassup or clear answer why.
There are ancestors that come and go.
There are ancestors whose words nicely flow.
There are kind ones who help us grow.
Maybe you say how the hell do I know,
Well the ancestors say that they said so.