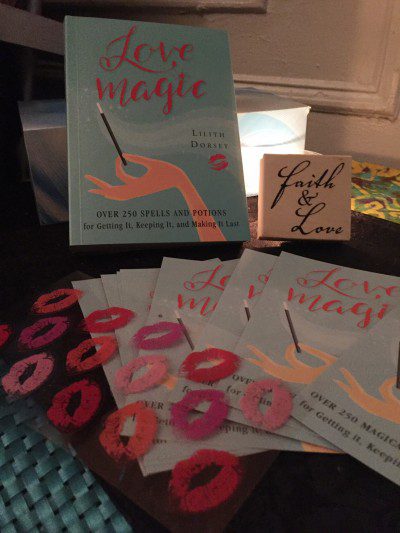 It's almost time, I'm so excited my new book Love Magic will be officially released on December 1st. The interesting path to writing my new book Love Magic wasn't an easy one. But in many ways everything from the sensuous delights of Heaven, to the seedy underbelly of Hell prepared me for it.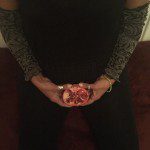 One of the most entertaining parts of producing this book was creating the book trailer video. Regular readers of this blog know I did my undergraduate and graduate work at NYU studying film, and film-making is a deep and sincere passion of mine. I wanted my book trailer video to be funny, entertaining, and informative. Consequently,, I think I may have done my job too well. Some of the early comments on the short said the banana was too offensive, and I should remove the offending pomegranate. Please watch, see for yourself and let me know what you think in the comments below and on youtube. A special thanks and a million blessings to the Dragon Ritual Drummers whose music appears in the video – you can purchase their powerful music on itunes.
Frequent visitors to this blog also know for over 25 years I have worked as a professional psychic and priestess. For better or worse, most of the time when people come to me for psychic readings and spells, it is because of love. Over the years I have helped my clients, my friends, and myself to find genuine love spells that really work. Doing readings in bars, parking lots, at hotel conferences, concerts and more, I got to experience the full spectrum of questions about that mysterious, delightful, and divine thing called love. People have come to me looking to find love in every facet. I have done my best to help them find it.
This lovely journey led me to the writing of Love Magic. The book is available now to order wherever books and ebooks are sold. It contains over 250 magical spells for getting love, keeping love, loving yourself, spreading the love and more. There are spells to honor the Goddess in all her glorious forms. Spells to connect with your ancestor's wisdom for guidance, and much more. Please check it out, and if you can leave us an honest review on Amazon and Goodreads.
Thanks for watching, reading, sharing, and most of all loving !