Frankincense and Myrrh are the first introduction many people have to the magickal world. Along with Gold they were gifts for the Christ child brought by the Magi (wise men.) Actually both Frankincense and Myrrh are resins that come from the same plant family, Burseraceae. They have also both been in use as sacred perfumes for over 3700 years. Supposedly when a sacred Phoenix transforms it builds a nest of these resins to set alight. Although it's not just myth and history that values these two, there are ways you can use them now in your spells and ritual work.
There are many different ways you can use Frankincense and Myrrh in your magick. Use them in ritual oils, incense, and herbal medicine bags to bring about clarity, peace, protection and prosperity. If you need more information about Frankincense and Myrrh please see the posts Magickal Uses of Myrrh and Fabulous Facts About Frankincense.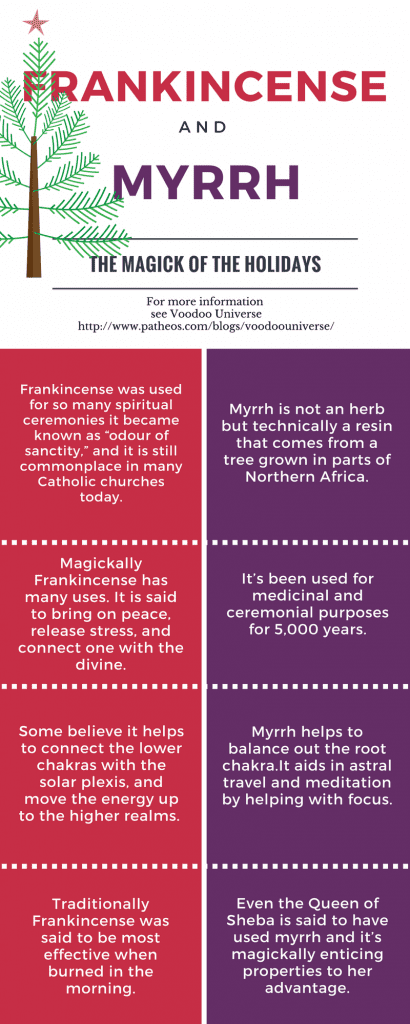 Happy Holidays, and lastly please do us a favor and share, like, and comment on this post.