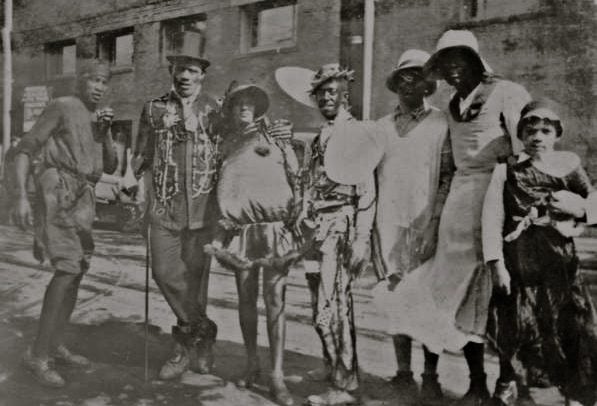 Mardi Gras is a party, a protest, a release, and a revolution. I was asked once during an interview if it was the biggest spiritual holiday in New Orleans Voodoo, but that honor is given to St. John's eve. Mardi Gras is the biggest cultural holiday in the city, and it celebrates hundreds of years of tradition. Mardi Gras magick is all around this time of year, and you may be wondering what it's all about.
This year Mardi Gras falls on February 28th, but the celebration begins weeks earlier in the Crescent City when Krewe du Vieux rolled on Feb. 11th. This parade has the reputation of being the raunchiest around and here is a clip from when I got to ride with the King – Dr. John (Mac Rebennack) and Queen – Priestess Miriam Chamani back in 2010.
Magick manifests all over New Orleans during Carnival time. One of my favorite traditions is the morning walk with the Skull and Bones Gang. Last year I was privileged enough to attend and you can see for yourself here:
Traditionally Mardi Gras is a time of change, of leaving behind the old and welcoming the new. Even if you don't get the chance to visit the Crescent City this year you can welcome the new into your life with the following recipe from my post Mardi Gras: Start it Rite
New Orleans Voodoo Mojo Juice Recipe
This is my own sacred recipe for this popular party concoction!
1 oz. Pineapple juice (blessing and protection)
1 oz. Coconut Rum ( for opportunity and positive change)
1 dash orange curacao ( orange is traditionally associated with love)
1 lemon wedge
1 lime wedge ( both lemon and lime are for protection and cleansing)
Serve over ice!
Happy Mardi Gras !!! And if you have enjoyed what you read here please remember to share, share, share !