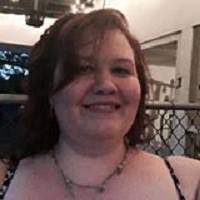 Divination can be a tricky business. It is a lifelong study that can take a lifetime to master. One of the things I am most proud of here on the Voodoo Universe blog is our Divination Space Station series. In it we profile top psychics, authors, and diviners who have graciously offered to share their knowledge with us. I'm excited to say that this time around we have the blessed opportunity to present an interview with psychic April Orry Riley. I first met April in connection with the Sleepy Hollow Psychic Fair and New Age Market. This is a great event and if you have the opportunity to attend, I highly recommend it. You will get to meet me, the fantastic psychic we are profiling this week, April Orry Riley, and many other amazing teachers and readers. In the following divination interview you will see our questions in bold face, and Riley's answers will follow.
When did you start divining?
I have been divining since I was a child.  The first experience was at 5, and I began channeling spirit at the age of 9. Being raised as a Jehovah's Witness, this was not accepted, and my mother took very drastic measures to rid me of my demons. I, in essence, shut my self down at about 14, and did not open up again until my 20's. I was 23 when I started opening again, and have now been reading professionally for 5 years.
With what method?
My most often used method is The Good Tarot or the Fairy Tarot. I also use some Oracle decks, and channeling.
How important is the choice/phrasing of the question?
I find that the choice or phrasing of the question in a reading may not make as much difference as in a magical working. Spirit is going to give you the message they want the client to have, no matter how they ask the question. However in a magickal working, I need to be able to understand exactly what they want, so that is where the phrasing is important.
Do you have a yes/no method of divining you recommend?
If it is a yes/no question, I tend to lean toward the pendulum. This type of diving does require a very specific phrasing of the question.
Is there any advice you have for newcomers when using divination?
For newcomers who want to being to divine, I recommend not forcing yourself to use a specific method "because that is what everyone says we need to do." You don't NEED to do anything that anyone tells you.  Just do what feels comfortable to you, and let spirit flow. I also recommend that you take Reiki, I found that after I received my Master in Reiki, spirit flowed more easily through me, and I could hear/see more clearly.
Are there any new projects you are developing?
I am currently working on develop a Women's Empowerment series of classes focusing on using Magick, Astrology and Sensuality to become your most empowered and full self. I found that for me, these three things together, helped me to overcome the many childhood issues, because of the religion I was raised in, and become the empowered and strong woman that I am now. I continue my work with my sister as the Riley Sisters Spiritual Rescue to help people who need cleansings, banishings, or just someone to talk to as a spiritual coach.
If you would like to contact her, April Orry Riley can be found on Facebook as April Dawn Riley ; my business page: Riley Sisters Spiritual Rescue, and online at www. rileysistersspiritualrescue. com.
As always if you have enjoyed what you read here please remember to like, comment, and share.