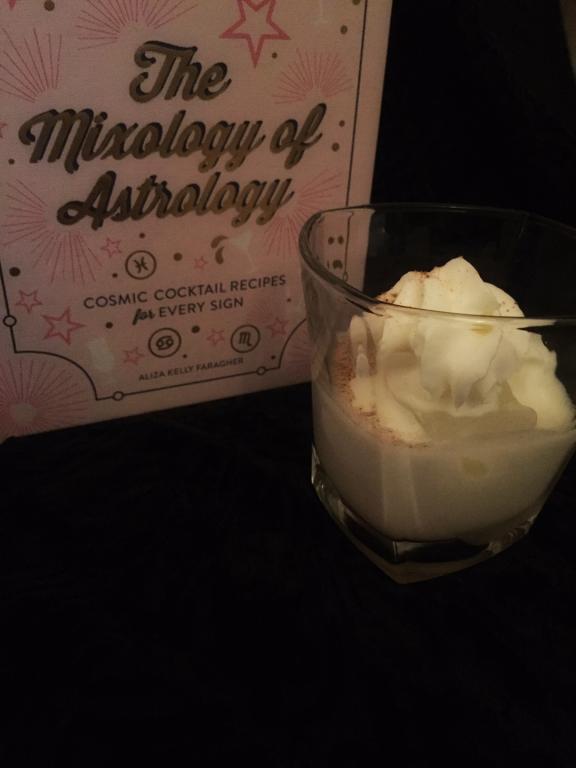 It has been a busy summer around here, so when The Mixology of Astrology by Aliza Kelly Faragher arrived in the mail I was truly thankful. Because quite frankly I need a drink, and this book has just what I need. The book says "Astrology and mixology are a perfectly suited pair: just as each sun sign reveals personal tastes and traits, cocktails offer unique flavor profiles that appeal to different preferences. "
The first thing I do with any astrology book is look up my own sun sign, that's just logical. My sun is in Aries and the recipes in this book for us Rams are numerous. There is a Boozy Hot Chocolate with Irish Cream because Faragher says " Youthful Aries love feeling like a kid. " I certainly resemble this remark. She also includes a Kamikaze and a White Russian for my sign, and these have both been my go to drinks in the past. There is even an obligatory shout out to The Big Lebowski and his love for White Russians.  So far the book is off to a good start, the author is making both logical and delicious choices for the signs.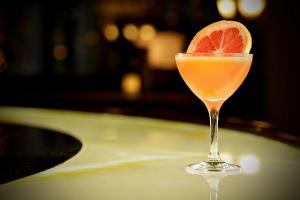 The book goes on to list drinks for each and every sign.There are Hot Toddys for Taurus, and Summer Shandys for Geminis ( which seems perfect to me because they sometimes have trouble deciding, and a Shandy is the best of both worlds. ) Faragher includes a refreshing Paloma cocktail including tequila and grapefruit soda for Virgos. I find this particularly amusing because I found my Virgo daughter enjoying one earlier this week. All in all this is a fun and informative book. In a way it reminds me of my Tarot Every Witch Way video series where we discover the meanings of the cards through food. While The Mixology of Astrology isn't a giant astrological ephemeris it will give you insight into the signs through these drink recipes. I certainly recommend it.
Aliza Kelly Faragher is a writer and astrologer. Her horoscopes, cosmic stories, and other work have appeared everywhere from Allure to BuzzFeed and Vice media. She believes "within each person is a complex cosmology — a symbolic bond between the universe and existence. We alone have the power to manifest meaningful transformation. Astrology provides an ancient vocabulary that helps us understand our incredible superpowers, as well as our frustrating blindspots. I vehemently believe in demystifying the mystical: I practice an astrology that is accessible, applicable, and fun. " For more information visit her website at AlizaKelly.com
As always if you have enjoyed what you read here please remember to like, comment, and share !