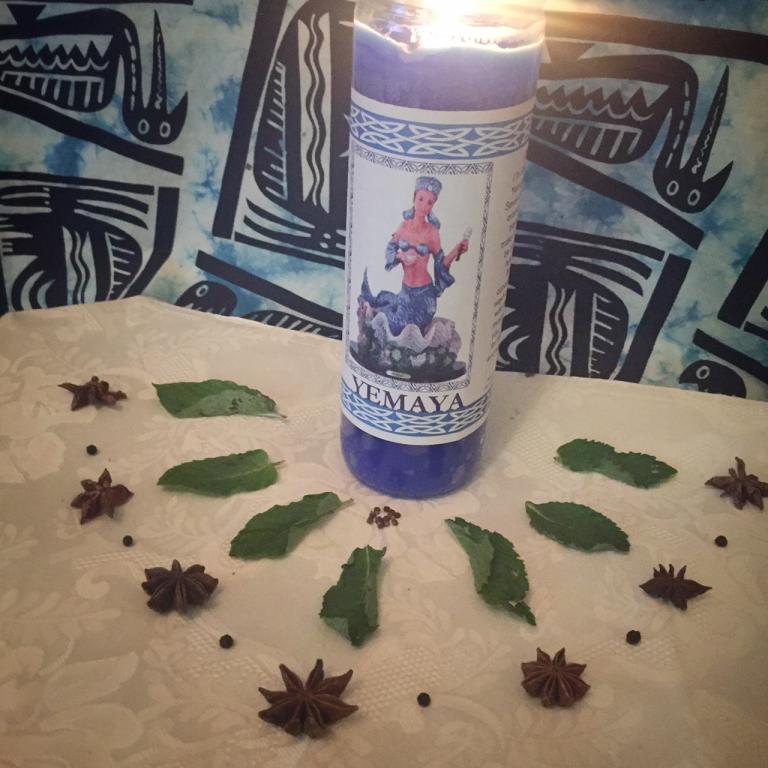 Yemaya is an Orisha, a mother goddess, and a goddess of the sea. For many she is also a goddess of the moon. People worship her in the religions of Ifa, La Regla Lucumi (Santeria,) Candomble, and to some extent also in New Orleans Voodoo. It is as if her realm has no bounds. Her feast is most often celebrated on September 7th. If you can't tell clearly she has a special place in my heart. I have been told my path of Oshun is very close to Dos Aguas, the path that celebrates both Oshun and Yemaya. This year in her honor I decided to create a fairly comprehensive list of herbs for her . Use these plants for offering and spiritual preparations, but there is no substitute for Godparents and Teachers in the religion, so please respectfully seek elders out whenever possible.
A Yemaya Herbal
There are a lot of herbs that are offered to Yemaya, each with its own unique purpose and energy, or Ashe.
Anise Seed – The little stars are a standard in Lucumi and other African Traditional Religions. Use them for love and blessings.
Carnation – This flower is known to grant healing and happiness. If you are offering them to Yemaya be sure to choose the white ones.
Coconut – Coconut is more of a food than an herb, and thusly you can use it in ritual dishes for this Orisha.
Eucalyptus – Most people are familiar with this herb and its healing qualities.
Gardenia – In my post Herbal Magick: Gardenia I write that this flower " symbolizes love, devotion, purity, and spiritual connection."
Grains of Paradise – These are a very versatile ingredient which can be used to attract luck, success and money, and also in spells to remove evil and protect.
Indigo – The color of this Orisha is blue, so obviously the magickal ingredient of Indigo is used for her.
Jasmine – This is an herb for love and joy.
Lemon Balm – Both lemons and lemon balm are sacred to Yemaya. Use them in spells for peace and calm.
Lotus – Use Lotus for love, luck, and spiritual connection.
Myrrh – Technically this is not an herb, but instead a resin. Myrrh is used primarily for protection, luck, and healing.
Magnolia – A stunning white flower, Magnolia represents love and purity.
Poppy Seed – This tiny seed can be intoxicating, quite literally. It provides prophetic dreams and clarity.
Purple Basil – Basil in general is good for removing negativity, and this variety in particular excels at this.
Sandalwood – Use sandalwood in all workings for peace and success.
Spearmint – This is one of the most popular herbs for Yemaya. It will bring both protection and joy.
Seaweed – Many of the ritual items for this Orisha remind us of the Sea. This one actually comes from it.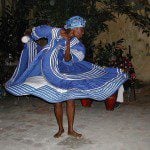 For more about Yemaya please see our posts – Yemaya's Feast Day is September 7th Please Be Kind !, and Oh My Yemaya here on the Voodoo Universe blog.
As always if you have enjoyed what you read here on Voodoo Universe, please remember to like, comment, and share !