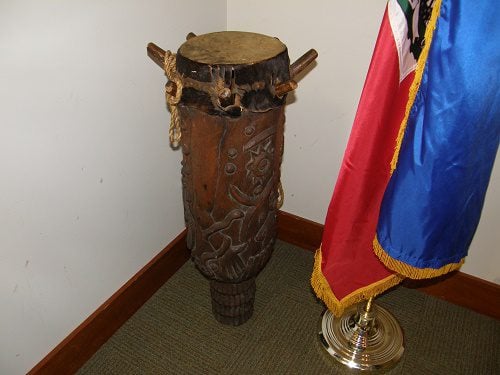 The Haitian Times reports that an Official Minister of Vodou has been appointed. According to the news outlet Nerat Ildérice, " will be able to officiate marriages, baptisms and funerals, in the same way as Catholic priests and pastors do.'This swearing is considered historic for being a first in the history of Vodou in the department," said officials of the Office of Citizen Protection'"
This is a legendary moment as no other Houngan has been granted this ability before. Vodou became a recognized religion in the country in 2003. Houngan Nerat Ildérice was sworn in on January 14, 2019 in the presence of judicial authorities, representatives of KNVA (Konfederasyon Nasyonal Vodou Ayisyen) and members of the Vodou community.
You may watch the proceedings here:

As always if you have enjoyed what you read here please remember to like, comment, and share !