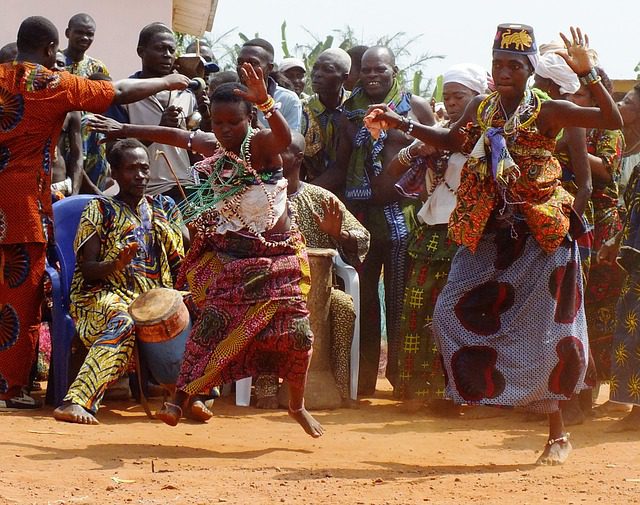 I have been waiting a long time to see In Search of Voodoo the new documentary by Djimon Hounsou. He artfully presents the beauty and majesty of the religion of his homeland Benin. In it he tells us that Voodoo is a system based on nature.
Evil, witchcraft, and all of the superlative negatives are discussed in the concepts of Hollywood voodoo myths. Hounsou talks about questions of sacrifice and respect. He talks about the customs throughout the world, and meat as a component in celebration and religions all over.
One of the most delightful things about this film is that it tells of an African religion in the voice of an African person, something so important and necessary, now more so than ever. Djimon Hounsou set to to make this film several years ago. Back in 2015 here on Voodoo Universe we reported "Famous for his work in Amistad and Lara Croft Tomb Raider: Cradle of Life, the actor Djimon Hounsou is seeking to make a film about Voodoo. Unlike most cinematic descriptions the film will attempt to show Voodoo's roots in Benin and then how the religion is also practiced throughout the world. Djimon Hounsou was born in Benin and will be producing this project. "
The best thing about this film is that it is a visual masterpiece. As both a filmmaker and an anthropologist, I know firsthand how hard it is to present these concepts in a traditional fashion. In Search of Voodoo takes both storytelling and art as a starting point for a journey that is both amazing and complex. Here we see the ancestors, Mami Wata and more as Hounsou delves into many different aspects of the religion. I highly recommend you see it for yourselves ! Here is the Trailer –

As always if you have enjoyed what you read here, please remember to like comment and share !