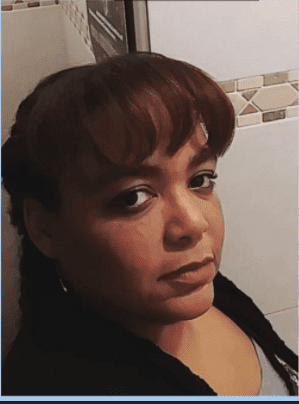 Divination Space Station, where we highlight stellar diviners and readers, is one of the best parts of this blog. This time around we are highlighting Rebeca Spirit, someone I am proud to call a student and a friend. Rebeca's bio tells us she " is a psychic medium, tarot reader, spiritual coach and practicing witch. For years she has worked to help people improve their lives by connecting them to Spirit in more ways than one. Using magic, and good old fashioned problem solving, Rebeca has helped others reach their goals. Along with tools both magical and physical, Rebeca uses her years of behavioral training to assist clients in making positive choices."
When did you start divining?
I started divining about 10 years ago professionally. I have always been intuitive and gave friends information, but didn't really think about it. Once I got knocked upside the head by Spirit I took it public. 


With what method?
Tarot and channeling, I am a medium as well as a tarot reader. I've started to delve into astrology, but am not an astrologer by any means, I just use the basics to delve deeper into what I'm being told or see.

Which method do you use most often now?
Tarot and astrology (basics)
 
How important is the choice/phrasing of the question?
That is a tricky question! I think words are important and people should say exactly what they mean. However, I also think most people aren't good communicators and don't have language to express what they really mean. I say all of that to say, ask what comes into your mind, and let Spirit do the rest. Regardless of what you say, Spirit knows what you need to know and will sort it out.

Do you have a yes/no method of divining you recommend?
I use 
Lilith Dorsey's version
 and the Wonderland tarot version (lay out 5 cards, evens are yes, odds are no;  major arcana are yes and court cards are a no. )

Is there any advice you have for newcomers when using divination?
Practice, practice, practice! And keep a journal of your readings so that you can go back and see what you've gotten right. Keeping a journal helps, it gives us data to look at to see how well you've been doing.

Are there any new projects you are developing?
I'm trying to develop a consortium of sorts, bringing together all of the talented people I know into a space that is supportive and pushes a narrative of self healing and correct spiritual practices. And a podcast, so that I can share all of the amazing conversations I get to have with my teachers and friends, the world needs more smart and educated people talking, and I am blessed to know a few.
Rebeca Spirit can be contacted on her
fb page
, or at her website
rebecaspirit.com
if you would like to book a reading or find out more about her services.
If you have enjoyed what your read here please check out the other
Divination Space Station
stops on this blog, and remember to like, comment and share !