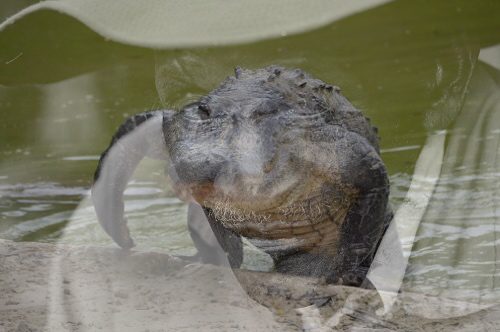 Hoodoo history is a twisted winding treasure trove of characters with wild names and even wilder lives, and Uncle Monday is one of the best. His story was originally collected by author, anthropologist and Voodoo priestess Zora Neale Hurston. It was gathered in her home state of Florida in the 1930s.
Hurston describes Monday saying "There is something about him that goes past hoodoo." She meant this both literally and figuratively. It is said that he was born in Africa, and was both an accomplished shaman and medicine man. Captured and enslaved in his homeland he was brought to the Carolinas. Monday quickly escaped and traveled south until he arrived in Seminole country in Florida where he made friends with the local indigenous people. There he helped them with herbal magick and medicines and even helped to lead a revolt.
However, the most special thing about Uncle Monday is that he was known to have the ability to turn into an alligator. The Museum of Florida History tells us of "a lesson to old lady Judy Bronson, who claimed her magic was as strong as his. Uncle Monday brought her to a swamp and set an alligator to guard her. As the darkness fell, Judy confessed that he had the greater magic. After this admission, the townspeople found her and took her home." It seems as if he could not only transform into the great reptile but he could also command them.
A wonderful animated short about his tales was put together by the Digital Media department of the University of Central Florida. You can watch it below:
All the different Uncle Monday stories as Hurston collected and wrote them can be found in Zora Neale Hurston The Complete Stories. His power and his magic seems to have stood the test of time and he has gone on to become one of Hoodoo history's heroes.
As always if you have enjoyed what you read here please remember to like, comment, and share !