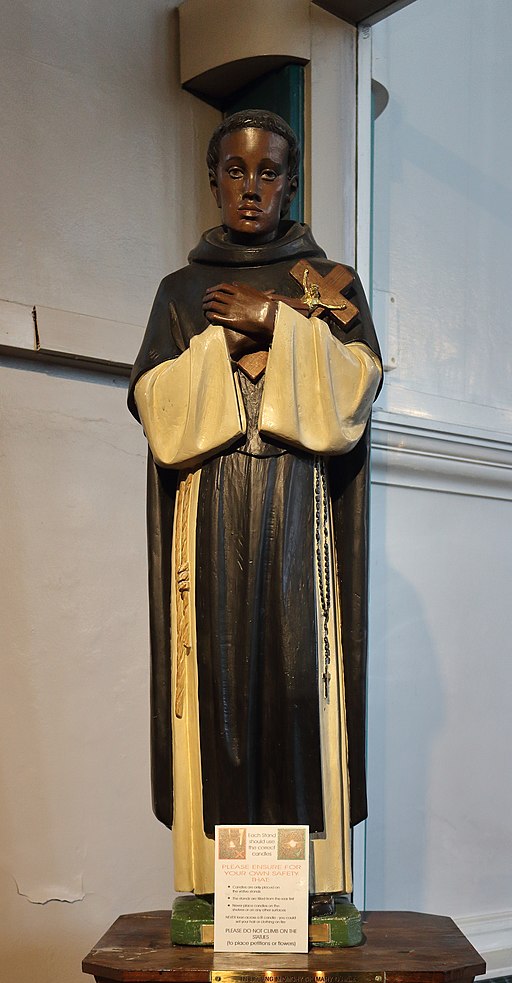 Saints and psalms are the backbone of Hoodoo practice, and for many practitioners St. Martin de Porres is one of the most important. This saints given name was Juan Martín de Porres Velázquez and he was born in Peru in 1579. Born of mixed race, he was the child of a Spaniard and a free Black woman. During his lifetime St. Martin de Porres studied medicine and went on to join the Dominicans as a lay brother in 1610. One of his most notable achievements was the opening of a school which bears his name.
After his passing there were said to be many miracles, and he went on to become patron of racial injustice, mixed race individuals, housekeepers, veterinarians, barbers, innkeepers, public education, and those who champion social justice. His feast day is celebrated on the anniversary of his death November 3rd.
Hoodoo practice calls on this saint for assistance with hardships, social and racial injustice, lost pets, and spiritual transformation. St. Martin de Porres can be honored in your home with candles, statues, oils and prayers. He is also said to be particularly partial to the herb rosemary.
Like so many of us I spent the week thinking and praying about George Floyd, Daunte Wright, Patrick Warren, Quawan Charles, Rayshard Brooks, Fred Hampton, Breonna Taylor, Emmett Till, and all the others, and realizing justice has never been so necessary.
The world renowned Original Botanica provides the following prayer for him:
Saint Martin de Porres,
your concern and charity embraced
not only your needy brethren,
but also the animals of the field.
You are a splendid example of charity;
we thank and praise you.
From above,
hear the requests of your needy brethren.
Ashe!
As always if you have enjoyed what you read here please remember to like, comment, and share !