This entry is from guest contributor and good friend Regan Clem.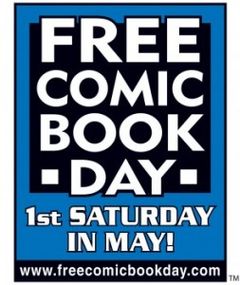 Free is such an abused word in our society. Things are always free with a catch. But the grace of God is not like that. It's actually, totally free. Like comic books on Free Comic Book Day. Totally free, no strings attached. You go to a comic book store. You get free comics. You leave without paying a dime. Yet, did you know that stores have to pay thousands of dollars for the comics on free comic book day. Someone paid for those free comics. It just free to the fan getting free comics.
Grace so free
And, like God's grace, someone paid for the grace God gives us. That was Jesus on the cross, yet that grace is free to you and me. I like the way Paul explained it in Romans:
"But the free gift is not like the trespass. For if many died through one man's trespass, much more have the grace of God and the free gift by the grace of that one man Jesus Christ abounded for many" (Romans 5:15 ESV).
If you read the whole section surrounding this verse, you will see Paul distinguishing how sin and grace entered the world. Sin and the fallen state of this world entered through one man, Adam. A path that we, sadly, continue on time and time again. Redemption – things being made right – grace – these abounded through one man, Jesus. Things fell apart through sin. That's what sin does. It destroys and takes things off their intended course. And things are made right through Jesus. His grace is freely given.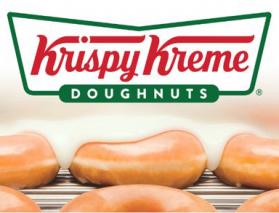 Krispy Kreme Grace
Tony Campolo shares a story in Stories that Feed the Soul about the "time that he was discussing with a small group of junior high kids those things that were unique about the Christian gospel. I tried to explain to them what grace was all about, then asked what made grace different from mercy and justice. One boy, with a smile on his face and a glint in his eye, answered by saying,
'If a cop pulls you over for speeding and gives you a ticket, that's justice.
If a cop pulls you over for speeding and gives you as warning, that's mercy.
But if a cop pulls you over for speeding and gives you a Krispy Kreme donut, that's grace.'
Grace is the unexpected good news that, instead of meting out the punishment we deserve, Jesus offers us undeserved and unparalleled blessings." (27)
We love showing justice. We ruffle at showing mercy. We abhor showing grace.
Firsthand Grace
I remember vividly a time when I experienced God's grace. It transformed me. I went to college an atheist, ready to party with my best friend/roommate. Then I ended up in the wrong crowd – a bunch of Christians. It was through that group of people at Miami University who were radically following Jesus together that the grace of Jesus became real to me. His grace traveled through time to reach me through a group of loving college students.
One guy would load up cleaning supplies, walk around town, and ask employees if he could clean their bathroom for them. That's a seriously practical grace. Doing a job for employees around town that is one of their least favorite jobs. Others would just set up a booth on a cold day and hand out coffee and hot chocolate to students walking to class. These friends would let me win arguments mocking the God I didn't believe existed and still love me. It was through them loving me unconditionally, despite all my baggage, that I totally experienced God's grace and realized Jesus' plan for me and the world. Although I had many opportunities to realize His grace before this period of my life and just ignored it, God continued to reveal his grace to me. Whether that was through the unconditional love of my mom and dad or the times I deserved punishment for doing illegal or mischievous things and still received grace, I seemed to have ignored it all.
Seeing Grace
Our eyes are often closed to seeing grace. It abounds around us, we take it for granted, and fail to notice it. God is at work on everyone, persistently and consistently trying to help us grow. We just need to see it. His grace is always there. We need to accept it and join in on spreading it.
I've done my share of letting sin enter into the world through my actions. On my better days, I let Jesus' grace flow through me. Striving for that latter is really what makes us followers of Jesus. We follow in His path of abounding grace.
Leading with Grace
So if God leads with grace, then we should also lead with grace. We don't need to judge people for their sins. Just show them grace. We don't have to force or coerce them to make the right decision – as if we could ever do that anyway. Just show them grace. For God works in mysterious ways. He shows people grace through us showing them grace. His Spirit works through our meager efforts to make them into something supernatural. Through us living in a community of grace and a lifestyle of grace, grace breaks in and starts to transform relationships and structures around us.
We know that sin keeps us out of sync with God. Sin keeps the people around us out of sync with God. But sin isn't removed by judgment or harsh words. Sin is removed by grace. Jesus' grace shown on the cross. A grace that is truly free for us. Jesus' grace is then made real in the lives around us by us joining in on that work. Jesus' grace travels through time from the cross through you and me living out that grace filled life together. So always lead with grace.