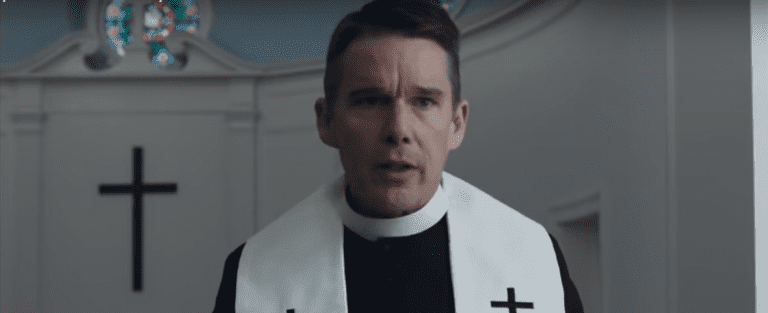 Can God forgive us?
Michael, a despairing environmental activist, asks this of Rev. Toller in First Reformed—the powerful, searing story of a pastor, a church and perhaps a faith in crisis.
Theologically, at least from my evangelical background, the question has an easy, encouraging answer: Of course. We live under the umbrella of God's grace. We're sinners, He knows it, and so He shows us mercy and forgiveness when—perhaps especially when—we don't deserve it.
But do we believe it? Grace can be hard to embrace when your soul's worn and torn by life's tragedies and hypocrisies. Hope seems pointless when you're staring despair in the face.
First Reformed is a powerful, difficult movie, one that has a great deal to say about sin (personal and collective), righteous anger, guilt and, ultimately, grace. But it ain't easy to get there. And yes, there will be spoilers.