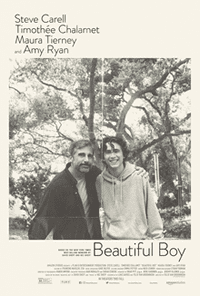 8. Beautiful Boy: I'm a sucker for father/son stories, and this might've been one of the most difficult ones I've ever had to review. The movie's based on the real-life story of writer David Sheff (played by Steve Carell) and his son, Nic—a promising young man (Timothée Chalamet) who gets addicted to crystal meth. The movie's depiction of Nic's descent into drugs is tragic and horrifying, and David's fight to bring his beautiful boy back can feel desperate and even hopeless, as Nic slides into his old patterns again and again. But ultimately this isn't a story of addiction as much as it is of love, and the hope that love brings. Beautiful Boy is in theaters now.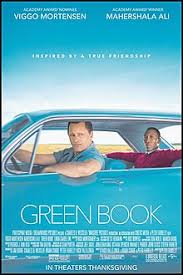 9. Green Book: We've seen plenty of movies about race relations over the last couple of years, dealing with those difficult issues with varying degrees of success. Some are deeply thoughtful, many are provocative, but most of them are, above all, angry. And, in fairness, they have reason to be. But Green Book, starring Mahershala Ali as an erudite black musician on a musical tour of the deep south and Viggo Mortensen as his raw, Italian-American chauffer, offers us a take that goes beyond basic black and white. It's an excellent movie—not only thoughtful, but really, really fun. Both Mortensen and Ali have already earned accolades for their acting in Green Book, and they're well deserved. It's in theaters now.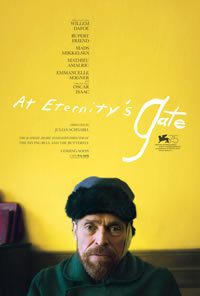 10. At Eternity's Gate: It's hard to believe that Willem Dafoe has never won an Oscar. That could change now, with his portrayal of the tortured artist Vincent Van Gogh. This PG-13 impressionist biopic—as ethereal and urgent as Van Gogh's own artwork—was far more spiritual than I imagined, featuring a fascinating dialogue between the artist and a priest. Van Gogh insists that his artistic vision is a gift from God. The priest, who sees in Van Gogh's paintings a tortured soul (to which the artist will readily admit), asks why God would give him a gift that would "keep you in misery?" It's a profound little question, and one which I grapple with here.
So there you have it, my 2018 list for the year's best movies. But the year's not over yet: If I find more worthy inclusions, I'll be sure to let you know.