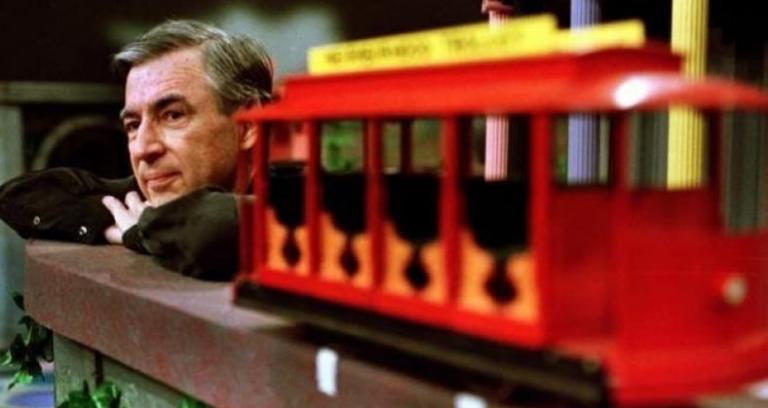 Avengers: Infinity War gave us the greatest roster of superheroes ever assembled on screen. About 20 of 'em face off against Thanos and his Infinity Gauntlet, determined to thwart his evil plot. And they're not just playing the numbers game, either: Rarely have we seen our heroes so heroic, so self-sacrificial. Rarely have movie audiences been witness to such muscled derring-do.
But (and for those who haven't seen in Infinity War, now's the time to look away) it didn't work. All that power, all that skill, all that unflagging heroism didn't save the day. Not this time. All that muscled virtue went for naught.
I was pretty shocked and even sad after Infinity War. But now, so many months later, the end feels less like a reason to grieve and a little more like a lesson: Sometimes raw strength isn't enough to conquer the evils we face. Sometimes the power we place our hopes in—secular power, temporal power—rattles hollow. Sometimes, hope is found in quieter places. And we've seen it play out in some of the year's best movies.
Not all of them, certainly. We live in an angry, polarized age, and many of the year's best films reflected that. Spike Lee's BlacKkKlansman, for instance, is a pretty great film, maybe the director's best. But it's an angry film, too, with a coda that feels almost shrill. Vice doesn't so much humanize its protagonist, Dick Cheney, as demonize him. First Reformed drills deep into the anger and angst that many feel over environmental catastrophe: The film's "hero", Rev. Toller, feels he must fight for what's right—he must literally kill, or die, so that people will pay attention to the coming crisis.
The movie doesn't end on that note, but it does powerfully speak to the frustrations so many of us feel today—not just on First Reform's big issues, but on a host of others. We see injustice and we want to fight it. We feel threats to our way of life and we want to push back. We're angry, and often rightfully so, and so we fight for our ideals and lash out at those who disagree with us.
The current administration didn't create that climate, but it does effectively, perhaps even brilliantly, exploit it. And most of us have, on one side or the other, played into it, too. We're all so certain, so angry. Our collective dander's up, as my grandpa might say. And we're ready to throw down against anyone who so much posts something on Facebook we disagree with.
Listen, I'm no pacifist: Like the author of Ecclesiastes, I believe there's a time for everything, including fighting for what we believe. And let's face it: A good fight can feel ever-so-satisfying. But I wonder if it's always that effective. Sometimes the better way forward is the quieter way, and the most affecting movies of the year show us just that.
I've already written at length about Roma, and about the quiet strength we see in its servant-hero, Cleo. As her naked boyfriend tries to impress her with his martial arts skill, she tries to stifle a laugh. When she gets pregnant, the boyfriend leaves her without a word, leaving her to bear the responsibility alone. She eventually finds him at a quasi-military facility, training with scores of other angry young men. All these young men seem enraged by whatever wrongs they see or sense. They're training to wage war—to fight for what they believe is right. But as they train—struggling and failing to perform a one-footed Yogic maneuver—we see Cleo perform that same pose effortlessly. It's the clearest visual indication of who really owns the strength and power and grace here. And it's not the sweating men with the weapons. Cleo's boyfriend might have the power (as he says) to snap Cleo in half. But Cleo's power—bound up in love and service and quiet dignity—is the power that lasts.
Won't You Be My Neighbor?, another film that made my top 10 list, gives us another quiet hero. Fred Rogers' message was so odd, so counter-cultural that it still resonates with us today (even though most of us ignore it): Love and kindness really do make a difference. Sure, we may scoff at such sentimentality in this weaponized world of ours. But Rogers knew that love and kindness could change the life of a child—and change enough children, and the world really might change.
Again and again this year at the movies, raw power made room for a quieter way. Incredibles 2 isn't so much about Elastigirl beating the Screen Slaver as it is about her husband, Bob, working diligently and thanklessly to raise their children. Green Book is about pushing toward racial conciliation through dignity, understanding and friendship. First Man gives us a hero who hated the spotlight and eschewed adulation for simple, honest, tireless work. Black Panther rejected righteous rage in favor of finding a more productive way forward. Even in A Quiet Place, the movie's bravest act is one filled with simple, primal love and hope: Giving birth in a world where the slightest sound can mean death.
I love my superheroes and I make no apologies for that. We believe in fighting for what's right, and that's good, too.
But sometimes, I think, we lose sight of the biblical definition of hero, and a biblical understanding of power.
If I speak in the tongues of men or of angels, but do not have love, I am only a resounding gong or a clanging cymbal. If I have the gift of prophecy and can fathom all mysteries and all knowledge, and if I have a faith that can move mountains, but do not have love, I am nothing. If I give all I possess to the poor and give over my body to hardship that I may boast, but do not have love, I gain nothing. [1 Cor. 13:1-3]
I have a feeling love will come into play the next time the Avengers get together. But even if it doesn't, I believe that love—giving love, quiet love, sacrificial love—is really the way to change hearts and minds. Even today.