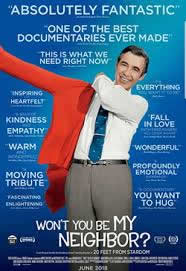 4. Won't You Be My Neighbor: This has been a landmark year for documentaries, but none of them have topped this fascinating, moving look at Mister Rogers. It traces Rogers' life and career—from chubby boy to ordained minister to puppeteer to public television crusader. And now, 15 years after his death, the movie shows why Fred Rogers rightfully deserves the moniker hero—one whose kindness and intentionality make him a bit of a beacon of hope in these angry, confused, cynical times. It showcases his drive not to become a more powerful, influential man, but to make the world a better place. I've written lots about this film here and there, but you can watch it for yourself through a variety of streaming services.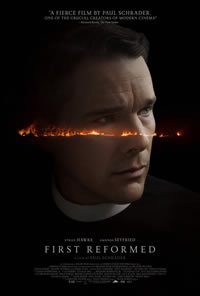 5. First Reformed: First Reformed Church was once a stop along the Underground Railroad. Now it's fallen on hard times—just like its pastor, Rev. Toller. The priest is struggling both physically and spiritually, and as he tries to minister to Michael, a young, passionately nihilistic environmentalist, and his wife, Mary, he finds himself in a fight for his own soul. "Religion, First Reformed suggests, is easy," I wrote in Plugged In. "It's faith that's hard." And hard this movie is—to watch and to think about. In some ways it feels as though we're walking with Toller through the very plains of hell, filled with doubt and despair. But the trip, though searing and scarring, leads us to a place of greater hope and renewal, even if the ending itself feels more enigmatic.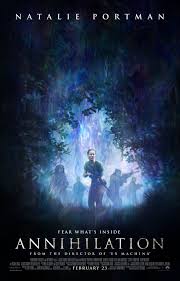 6. Annihilation: An alien presence hits earth, and that presence begins expanding slowly, like an oily bubble. Everything inside that bubble is transformed and twisted, and nothing that goes beyond what they call "the shimmer" ever gets out again—until Lena (Natalie Portman) returns to civilization unscathed. This deeply unsettling science fiction story dwells on the paradox of destruction and creation, death and life, the alien and familiar. But I thought this incredibly graphic, R-rated film was pretty spiritual, too, echoing Genesis and reflecting Satan's own twisting of creation. It'll keep you thinking long after the credits roll.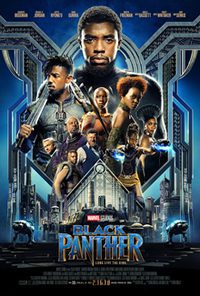 7. Black Panther: This may be the very first superhero movie to be nominated for a Best Picture Oscar, and all I have to say to that is, it's about time. Though I don't think Black Panther is technically superior to any of 2017's best superhero flicks (Wonder Woman, Logan; Thor: Ragnarok; Spider-Man: Homecoming), it is a powerful, thoughtful, thoroughly entertaining movie, and its themes of racial strife and reconciliation rightfully resonate. It features one of this year's most compelling cinematic villains, and one of its most charismatic, true-to-form heroes, too. You can watch it on Netflix for free.