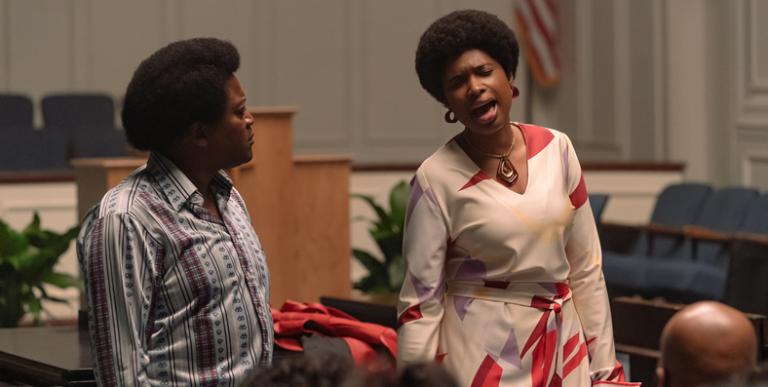 The second trailer for Respect, a biopic of Aretha Franklin and starring the dynamic Jennifer Hudson, just dropped today. Man, if there's one movie I'm excited about seeing this year, this is it.
I'm a big fan of the Queen of Soul. I loved the documentary Amazing Grace, which depicted the recording of her landmark gospel album in 1972. (It became the biggest-selling album in Franklin's 50-plus-year career.) This year features a double dose of Franklin, which makes 2021 inherently a good year. I was fortunate enough to review National Geographic's outstanding series Genius: Aretha earlier this year, which chronicled much of Franklin's life and career and featured another fantastic singer/actress, Cynthia Erivo.
Respect seems like it'll plow some of the same land that Genius: Aretha did (how could it not?), but her story is such that it can hold up to a multitude of treatments. I'm curious to see how Hudson and Erivo's take on the Queen differ. And it's interesting to me how this trailer bookends itself. At the beginning, we're told that singing is "sacred." At the end, we hear that Aretha is herself a "miracle." I saw a telltale outfit from her "Amazing Grace" concert, too, which tells me this biopic won't bypass Franklin's spirituality.
Respect looks, at first glance, worthy of respect. It's too bad we have to wait until Aug. 13 to see for sure.